"Wow!" might be the first thing someone who has never been to the ShopRite of Greater Morristown says upon walking in.
But do first impressions matter?
ShopRite of Greater Morristown, NJ – What stands out
NJroute22.com has about 24 ShopRite Supermarkets in our "coverage area" (translation: places we occasionally go). And the ShopRite of Greater Morristown is one of them – even though it's far off the beaten path of Route 22 true, it's still a "major" area not too far away.
When you walk into this ShopRite, you notice three major things that are unlike any of the others. First, a bar right in the front, and then a fairly substantial "food court."
It's basically prepared food with a fancy appearance. Definitely a step up from the rest of the ShopRite's that is for sure. A substantial amount of money went in to give it that look and feel.
Lastly – this ShopRite is the only one we know of that is "allowed" to intermingle the alcohol products with the rest of the food. The only other supermarket in general that has this feature, is Wegmans over in Bridgewater. That could be considered a helpful thing, as it's one less stop to make.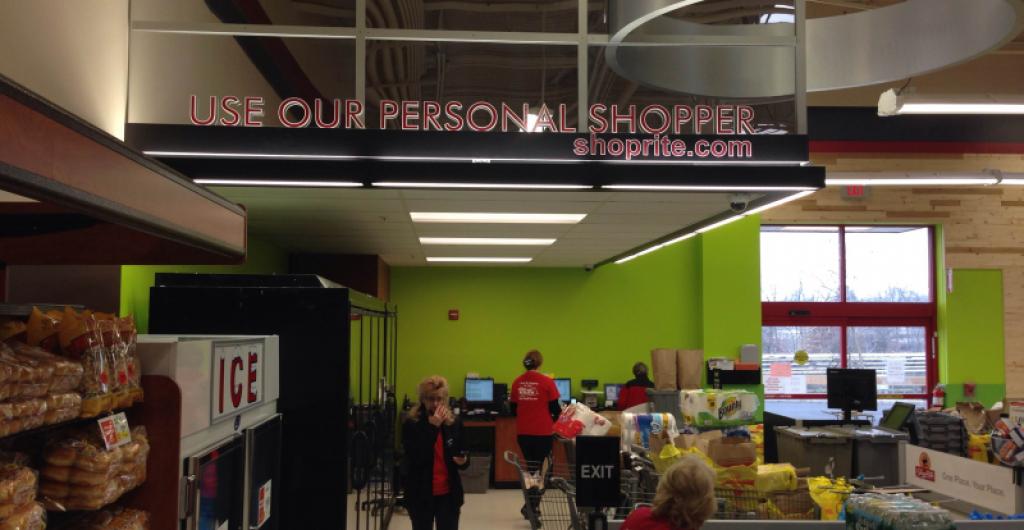 Beyond the veneer at ShopRite of Greater Morristown, NJ
We get it. Depending on where you live – and the type of people around, "prepared food" is a thing. Far fewer people cook all their meals in 2019 than at any other point in history. Plus, Morristown is a fairly substantial "commuter town," so people just don't want to bother with cooking. Do you have any other theories?
But besides the bar, booze, and ready to go food, the rest of the supermarket is just a supermarket.
It's the "flagship" of the Village Markets corporation (publicly traded). See this post about the Chester ShopRite to get some financial details about this company.
However, the rest of the store – despite the glossy "gift wrapping" is just okay. Same stuff the rest of the supermarkets have. In other words – nothing special!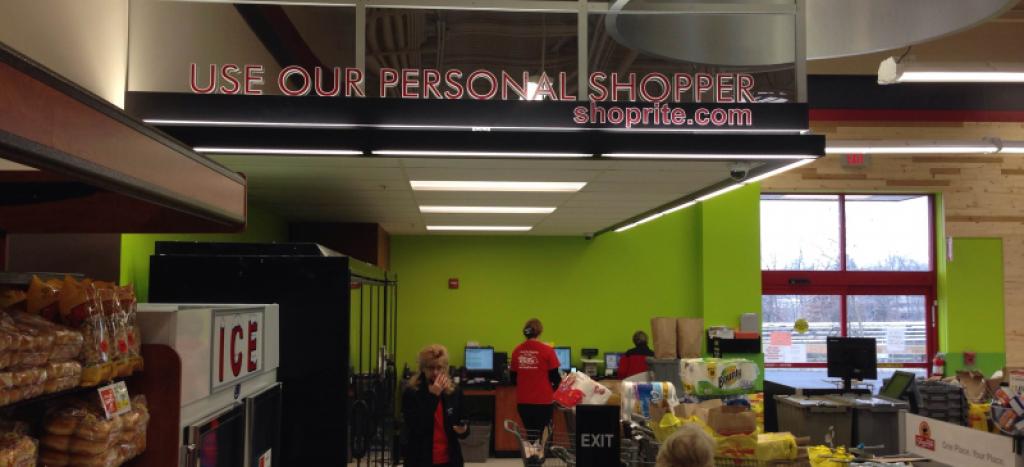 Morristown ShopRite could be bigger
Opened in 2013, we can see that this ShopRite is WAY TOO SMALL, despite feeling bigger.
We visited mid-week at midday. It was already PACKED to the gills. Parking lot nearly full. Had way too many "close encounters of the shopping cart kind" just walking around!
I spoke with one woman who shops there almost every day. She said it gets INSANE at peak times, almost to the point of literal gridlock. She said she tries her best to avoid it like the plague, but has to care for an elderly parent nearby and cannot always do so.
And that's the way we felt. While being superficially "nice" in many regards, the pragmatic mindset we have left a lot to be desired. We would never go out of our way to shop here.
Another odd aspect was the prevalence of garbage outside (people just throwing their crap wherever), as well as heavy cigarette smells near the entrance. Kind of reminded us of an NYC subway entrance. They probably have dedicated staff for keeping up with it all.
The area demographic this ShopRite serves seems to be happy with it (online). Perhaps bars, TV's, prepared food, alcohol, and TESLA CHARGING STATIONS is all some people need. They have mostly good reviews from shoppers who bothered to peck away on their smartphones. I guess they don't mind the fact this place needs ARMED GUARDS as well? Makes them feel safe?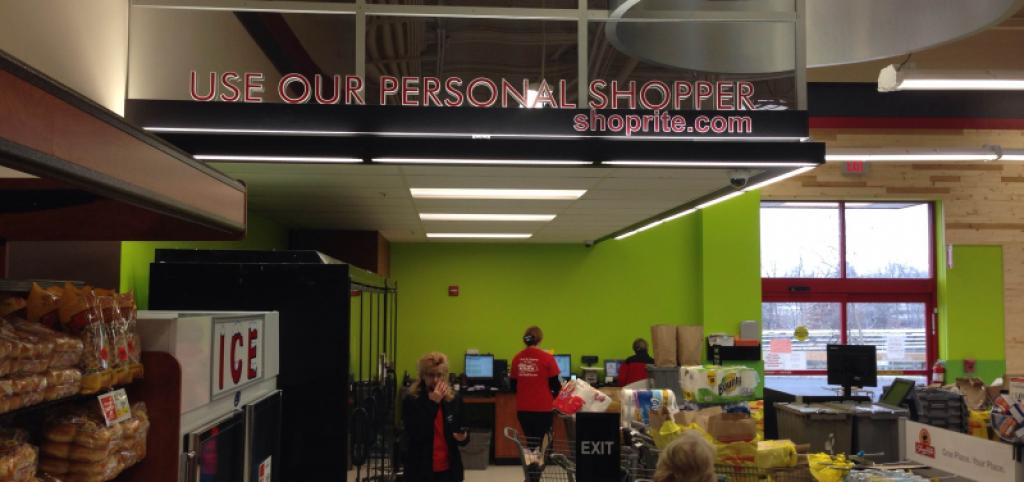 Is this kind of supermarket even necessary? Or was it just done wrong?
In our perspective – we do not need or want all the glitz, glamor, or amenities. That's what casinos and vacations are for. Not everyday food shopping.
If Village ShopRite wanted inspiration on how to do it properly – they ought to replicate Wegmans instead. Unless that's what they did – and just executed poorly. Or they tried too hard. Or had too many "chefs in the kitchen" making decisions. Who knows – but they probably made investors happy, and that is all some folks care about!
In conclusion, while we were initially taken aback by the external appearance and abundance of "easy food," that quickly wore off – and we left with a sour taste in our mouth. This was a "one and done" transaction for us. Luckily smart shoppers in this area can take a brief spin to the north to enjoy Wegmans of Hanover, NJ instead.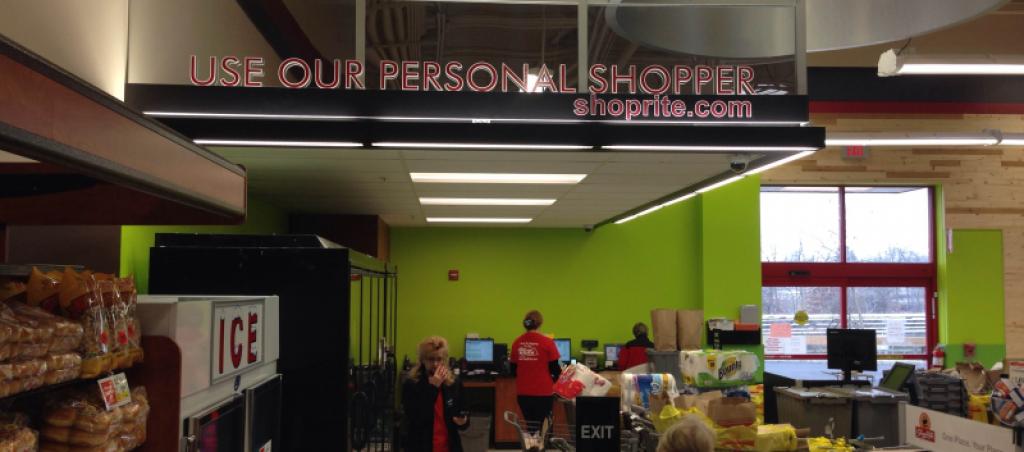 Location, Hours and Contact – ShopRite of Morristown
Hours: 7am to 11pm everyday (Sunday till 10pm)
Phone: 973-829-6825
Map: