ShopRite Supermarkets in New Jersey (NJroute22.com coverage areas)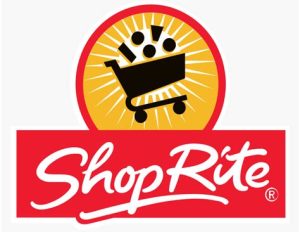 ShopRite is a major supermarket for NJ residents.
In fact, ShopRite as a corporation is the largest employer in the State of New Jersey. And we will cover and review almost two dozen locations that fall within the NJroute22.com area. See that list below.
ShopRite, overall, is one of our go-to spots for groceries for our home.
For the most part, they hit all the right (rite) notes, and we often witness material improvements made in response to consumer preferences and feedback.
Here is the list we initially plan for coverage on this publication:
NJroute22.com ShopRite Locations
(Highlighted locations indicate published reviews.)
Other nearby locations we will probably review are Montgomery and Hillsborough (on Route 206), Somerset (off Route 287),  Garwood (on Route 28),  as well as Chatham, Springfield, and Millburn (just to the north of Route 78).
What we like about ShopRite
While each location varies fairly significantly, there are still many reasons to like your local ShopRite supermarket. (In no particular order…)
For one – they are almost everywhere – so that it is not really inconvenient for most people in the readership area to frequent one.
Their shopper-card program is pretty good, and they have highly competitive prices almost store-wide.
Many locations have an abundant selection of ready-to-go prepared food (both hot and cold). This is helpful for busy families or singles on the move.
They also have a growing selection of healthy and organic products.
We will point out the differences in locations as we get to them!
Here is the "encyclopedia" entry:
About ShopRite Supermarkets (History)
ShopRite Supermarkets is a retailers' cooperative (co-op) chain of supermarkets in the northeastern United States, with stores in New Jersey, New York, Connecticut, Delaware, Maryland, and Pennsylvania. Based in Keasbey, New Jersey, ShopRite consists of 50 individually owned-and-operated affiliates with over 296 stores, all under its corporate and distribution arm, Wakefern Food Corporation. Wakefern itself owns and operates 33 of the locations through subsidiary ShopRite Supermarkets, and is the largest affiliate in the cooperative.
As of 2011, ShopRite is the largest retailer of food in Greater Philadelphia, pushing long-dominant Acme Markets to second place. As of 2011, Wakefern was ranked 17th by sales among all supermarket operators in the United States.
Early beginnings
ShopRite originated in 1946 when a Del Monte Foods sales representative talked to independent grocers in Newark, New Jersey. The grocers were having problems getting reasonable prices for wholesale goods. The Del Monte representative suggested the grocers try cooperative buying. Seven of the grocers agreed; paying $1,000 each to launch Wakefern Foods, which was incorporated on December 5, 1946. In 1951, the name ShopRite was created.
In 1958, ShopRite cut prices by 10% as an alternative to giving away trading stamps, which other supermarkets in New Jersey were doing. The move was successful, drawing customers and helping create more Shoprite stores. By 1961, Wakefern had 70 members, totaling $100 million in annual sales.
The breakaway of Supermarkets General
One large member, Supermarkets General, pulled out of Wakefern in the late 1960s, halving the number of stores. The Supermarkets General stores became Pathmark in 1968. The remaining Wakefern members redoubled their efforts, adopted "one member, one vote" as a management principle, and expanded aggressively. By the late 1970s, the volume lost from Supermarkets General's departure was restored.
For many years, ShopRite and Pathmark were extremely competitive on price in the New York Metro area, and each one had its loyal customer base. A highly leveraged management buy-out in the late 1980's left Pathmark saddled with too much debt, and the supermarket chain had no cash to fix up its stores or invest in lower prices. At the same time, ShopRite stores were being replaced and rebuilt, stealing market share away from Pathmark.
The Pathmark chain was sold to A&P in 2007; that company, which filed for bankruptcy for the second time on July 19, 2015, would liquidate all of its locations, including those of Pathmark. In the liquidation, Wakefern, the largest member of the cooperative, acquired nine of the former Pathmark locations along with four other A&P stores.
The "Can-Can Sale"
In 1971, ShopRite introduced their Can-Can Sale, where canned goods (as well as other products) were placed on steep discounts, and is usually held in January. Animated commercials for this promotion feature a chorus line of cancan dancers and a French artiste. In 2002, ShopRite expanded that sale to twice a year when they introduced the Summer Can-Can Sale, usually held in July. The company, once known for its boisterous, humorous in-store sales announcement, has mostly settled into a more modest shopping environment.
Price Plus Club and beyond
In the early 1990s, ShopRite introduced the Price Plus Club Card, which replaced the Courtesy Card; it is free of charge to acquire. Having a Price Plus Card enables shoppers to receive special weekly discounts, listed in circulars included with local newspapers. Most sales are company-wide, valid for all area ShopRites, however, some stores choose to put special items on sale based on stock. The Price Plus Card also tracks purchases, which aids in ShopRite's "No Hassle Return" policy.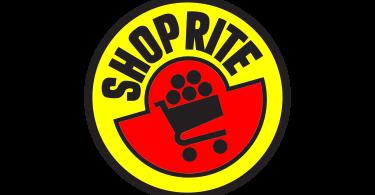 In 1996, ShopRite launched its own line of deli meats, cheeses and complements with its premium private label, Black Bear of the Black Forest, to compete against the expansion of Boars Head in competitor's supermarkets. Black Bear's Healthier Lifestyle Program is recognized in the industry as being the only private brand to exceed government standards for a healthier lifestyle (low fat, saturated fat, cholesterol and sodium). As well, all Black Bear meats and cheeses are gluten free, MSG free, and are part of the NSRI(National Salt Reduction Initiative). Black Bear has become the single most successful premium private label in the deli industry. In 2011, over 15 million pounds of Black Bear slicing meats and cheeses were sold at ShopRite.
Since 1999, ShopRite has offered an online grocery shopping service on its website, under the service name ShopRite from Home, through MyWebGrocer.com, at some stores. For an extra charge, a ShopRite employee fulfills a customer's shopping order at a local ShopRite; the customer then schedules either a home delivery or an at-store pick-up.
Entering Maryland
In 2007, Klein's Supermarkets, a local chain of family-owned supermarkets in Harford County, Maryland, joined the Wakefern cooperative, expanding the ShopRite banner into the Baltimore metropolitan area. The 7 original Klein's Supermarkets that are now ShopRite supermarkets are located throughout Northeastern and Central Maryland, and the company has opened 2 additional Maryland ShopRite stores. In addition, Wakefern member Collins Family Markets has opened a Maryland ShopRite store in Glen Burnie, and another member, Village Supermarkets, acquired 2 former SuperFresh stores in Lutherville-Timonium and Silver Spring and converted them to ShopRite Supermarkets.
Differences between ShopRite stores and their fronts
As of 2012, ShopRite is the largest retailer-owned cooperative in the U.S.
As a result of the cooperative system, there has been no set format for building architecture, store layout, or color scheme of the storefronts. Most stores are the product of the era in which they were opened, and the owner's style. For example, the ShopRite of West Caldwell, New Jersey has a Japanese motif inside and outside of the store (including rickshaws, an exit sign reading "Sayonara" and two Japanese-style phone booths). The Ronetco family of stores (Netcong, Byram, Newton, Franklin, Flanders, Mansfield, and Succasunna, New Jersey) have different looks on the outside (including the shopping carts and cart corrals), although the stores themselves have a similar layout. ShopRite stores that were previously other stores usually contain elements of the previous occupant. As large corporations buy up stores, recent years have brought a homogenization in building design and store layout.
More recently, ShopRite has renovated, expanded, or rebuilt many of its older stores, and added new ones. Most stores are larger than before with improved facilities. Some older ShopRite stores date to the 1950s and 1960s. Examples of newly built giant ShopRites are in Wharton, New Jersey, opened in 2001, Wallington [opened in 2015], as well as in Parsippany, New Jersey. There is also a rebuilt one in nearby Succasunna.
Into community service
One of ShopRite's previous slogans "This is Your Neighborhood.. This is Your ShopRite" is used when promoting and supporting community events, which is used on their current manufactured trucks.
The ShopRite system today
Currently, ShopRite's base stretches northeast from the Washington metropolitan area in Maryland to the Hartford area in Connecticut. While New Jersey is home to the most ShopRite stores, the chain also has a strong presence in the New York City suburbs, and in Pennsylvania (mostly in the Philadelphia area). In 2010, ShopRite expanded its presence in Connecticut through the purchase of 11 former Shaw's stores.
In 2011-2013, ShopRite returned to the New York Capital District after exiting the market 23 years ago. The SRS operating division opened stores in Niskayuna, Albany, Slingerlands, and Colonie. The Albany store opened on April 26, 2012, the Slingerlands store opened on September 30, 2012, and the Colonie store opened April 7, 2013. ShopRite currently has gas stations at the Albany and Colonie locations. Plans for additional future store locations had not been announced in late 2010. In 2013, ShopRite was the only unionized supermarket in the area.
On July 20, 2015, competitor A&P filed for chapter 11 bankruptcy and announced plans to close or sell off all of its stores. ShopRite acquired 13 supermarkets in A&P's bankruptcy auction.
Slogans
Why Pay More? Shop at a ShopRite store!
Hey, Mom, what's for dinner? ShopRite has the answer! (1970s – 1980s)
ShopRite Does It Right (1980s-1994)
ShopRite does the Can Can, Selling lots of brands
We Save You (more) Money! ShopRite Does it Right!
ShopRite and Always Save (1994–96; alternate until 1999)
What's for Dinner? ShopRite Has the Answer! (1996–99; is still used, even with the current logo, on sale tags for Meats, Seafood, Delicatessen, etc.)
Always Fresh…Always for Less! (1999–2008)
One Place. Your Place. (2008–2012)
It Makes a Difference Where You Shop (2012)
We're All About Food. We're All About Savings. We're All About You. (2012–present)
Other chains and concepts
PriceRite limited-assortment grocery stores
Wakefern (ShopRite's corporate arm) directly operates the PriceRite limited-assortment chain of stores in California, Connecticut, Maryland, Massachusetts, New Jersey (except for two operated by cooperative member Inserra Supermarkets), New York, Pennsylvania, and Rhode Island. PriceRite is a wholly owned subsidiary of Wakefern. There are currently 60 PriceRite stores.
PriceRite Warehouse Clubs (defunct)
The PriceRite name was used in the early 1990s on Wakefern's failed warehouse club concept stores.
ShopRite Garden Center (defunct)
For many years, Foodarama operated a very small ShopRite Garden Center on Route 130 in East Windsor, New Jersey. In 2004, with the construction of a massive Home Depot directly adjacent to the small store, a decision was made to close the store and Foodarama moved its garden center operations into a 55,000-square-foot (5,100 m) former Frank's Nursery & Crafts store. The store had operated as a Franks location for four years before the company was liquidated, and the large building combined 23,000 sq ft (2,100 m) of interior selling space with 32,000 sq ft (3,000 m) of covered outside selling area, for a total of 55,000 sq ft (5,100 m). The ShopRite Garden Center closed in 2008.
Wakefern members also operate a cooperative chain of stores which offer wine, beer and spirits called ShopRite Wines & Spirits. Most stores are located adjacent to or inside of ShopRite Supermarkets; however, there are several freestanding stores. One store (in Pennington, New Jersey) offers a bar inside the ShopRite store.
Members operate 36 ShopRite Wine and Spirits Shops in New Jersey and New York.
Sunrise ShopRites of West Caldwell also operates three (Parsippany, New Jersey, Caldwell, New Jersey and Westfield, New Jersey) ShopRite Sunrise Wine-Cellar locations which offer an expanded selection of high-quality and specialty wines. These stores are generally smaller than their normal ShopRite counterparts and specialize in wines and related alcoholic beverages.
In December 2013, Wakefern launched the ShopRiteDelivers.com website to expand their digital footprint outside of their traditional markets in the Northeast. The website, focused on electronics, bulk order baby care, specialty foods, and health and beauty, has been well received, and has shipped orders to customers in all 50 states.
Wakefern acquired the trademarks of this small supermarket chain operating in the Philadelphia area when owner Pat Burns joined the cooperative as its 50th member in August 2013. At the time, the chain had eight stores: five in Philadelphia, one in suburban Upper Darby, one in Wilmington, Delaware, and one in New Brunswick, N.J. The Upper Darby store became a ShopRite, and the New Brunswick and Southwest Philadelphia stores closed. Freshgrocer stores are smaller than modern ShopRites and place a greater emphasis on fresh and organic foods, upscale specialty items and extensive prepared-foods offerings than regular ShopRite stores, giving Wakefern and its members a format that can work in smaller urban locations. Wakefern executives were also quoted in the press as saying that as several Freshgrocer stores are located near college campuses, the chain would give Wakefern "new insight into the next generation of consumers" and enable it to reach new customers.
Naming rights
ShopRite is the title sponsor for the ShopRite LPGA Classic.