Harbor Freight Tools worth keeping on the radar
You know how some stores have truly specific reasons to go – or not to go? Harbor Freight Tools in Green Brook, NJ is one of them. And we're glad we finally visited.
Harbor Freight is a bargain for many useful tools & supplies!
We've known about these guys for a long time. And for whatever reason, we never bothered checking them out. We had just known them for their constant advertising fliers, and what we "heard" (anecdotally) that they were cheap "knockoffs."
Those negative comments we recall were typically about their power tools – which we've needed a lot of over the years (Milwaukee is our preferred). Your Mileage May Vary (YMMV as they say).
But we totally overlooked the rest of their offerings for whatever reason, and we finally visited the Green Brook location on Route 22 Westbound last week.
And believe we've found a new "go to" store for MANY things we need for our home (knocks self on head for waiting so long).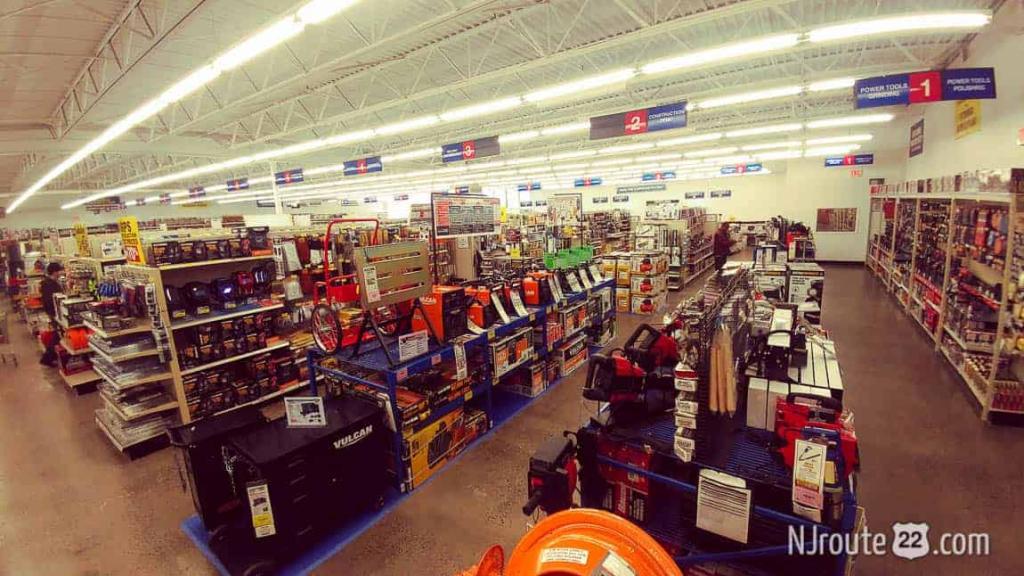 Tool accessories seem to be banging
What caught our eye was the many "accessories" you'd want for your tool collection. Whether it's drill bits, sanding supplies, grinders, you name it.
The cost for these products was a FRACTION of what we had been paying at our other favorite store (Home Depot).
And those tools don't really have "staying power" in general anyway. Even my most expensive drill bits snap regularly – and need to be replaced. Why bother buying the best if they're all weak enough to break soon enough?
I mean it may be true that their products are super cheap, and will break after one use? I do not know. But I am willing to give them a try. Their collection of step bits at those prices are reason enough.
We didn't spend a heck of a lot of time there (bought some vinyl gloves to protect our digits). But we felt some of their other items (like tool chests), and they seemed to be of good quality. It's even possible the same company in China makes them for all companies (i.e., Dewalt) and just sticks different colors and nametags on them. We've all seen that before, right? (Hello ALDI!)
A lot of loyal, hard-working customers
We sat in the parking lot for a while as another member of our clan did some product acquisition over at Fabricland. And watched over 30 people come and go from Harbor Freight Tools. Most with things in their hands when they exited.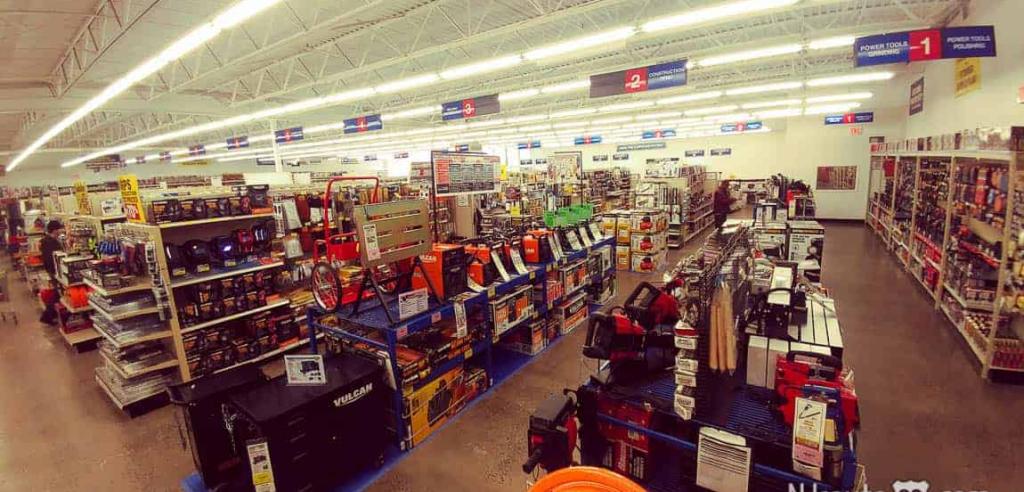 They were all men, and of the "hard-working" variety. It was nice to see a constant stream of real-life "productivity" in the works.
Interesting collection of merchandise
Some humor as well.
In one particular aisle – they had remote control planes (who has those these days with 4k drones? The plane would crash in 30 seconds.) Plus who is bingo most popular with?
As well as senior walkers and wheelchairs! What an odd diversity of stuff. They definitely have the senior citizen contingent covered!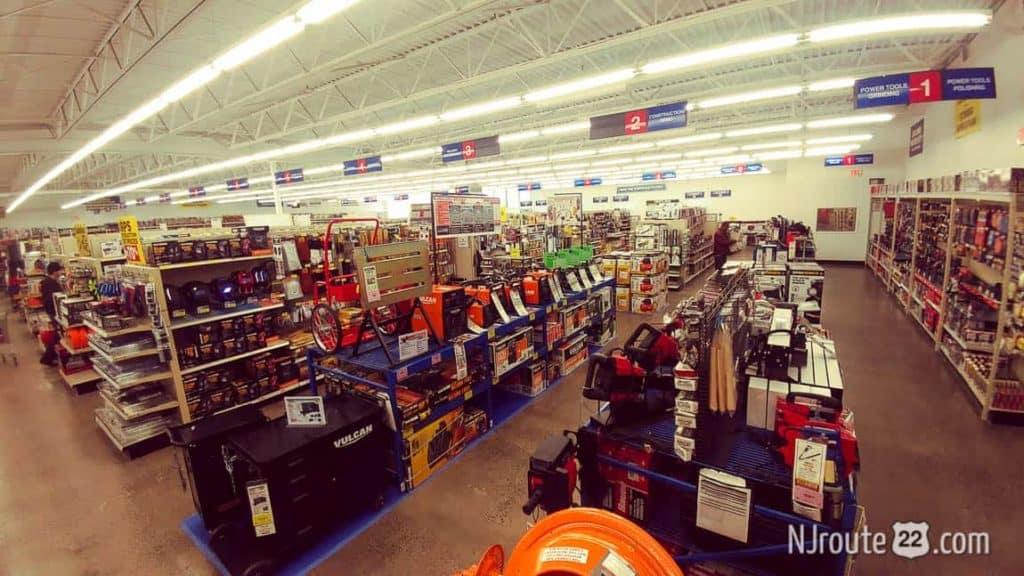 They also had a pretty decent array of outdoor string / party lights at good prices.
Harbor Freight expanding fast
Did you know that Harbor Freight says they're opening a new store on average of every three days? That's amazing!
Most of the new locations seemed to be far away from New Jersey, however.
But 120 per year sounds impressive – but is nothing really – places like ALDI and LIDL plan on opening several thousand new stores in the USA in just the next couple years!
This location in Green Brook opened up about six years ago, and is one of over 1,000 stores in America.
It was a former car dealer (Mercury, I think?) and the front half where Fabricland now exists was vacant for a very long time.
Do you like Harbor Freight Tools?
We're definitely "newbies" when it comes to Harbor Freight. We've read a ton about them – both good and bad.
We have a neighbor that goes there often – and swears by them.
The prices are phenomenal compared to the other well known hardware stores – and may certainly outweigh any "substandard" issues – especially if you take care of and are careful with your tools.
They also have a membership program ($30 per year) that offers even lower sale prices every month. A good idea if you're a frequent shopper there, from what we gather.
Going forward – we'll make a point to insert them as our FIRST option for all tool and "home improvement" related projects (except building material, of course).
Better late than never is the saying, and we're glad we got to "discover" them for the first time in our young lives.
There are three stores total in the NJroute22.com coverage area. Green Brook (the one we went to), Union, NJ, and Easton, PA. All stores open from 8am to 8pm every day except Sunday, 9am to 6pm. See maps and phone numbers below.
Green Brook Harbor Freight Tools contact info and map
Phone: 732-752-1938
Union Harbor Freight Tools contact info and map
Phone: 908-688-1936
Easton Harbor Freight Tools contact info and map
Phone: 610-252-2736