Clinton is a fascinating area of New Jersey. For one, it's really two Clinton's. Clinton Town, and Clinton Township. We still scratch our heads as to why that is necessary. But we won't get into that today.
For the purpose of this piece, consider it the "Clinton Town" and some of the surrounding area on the periphery.
Clinton is the ideal town size
Cities come in all shapes and sizes. And we've been to almost all of them in NJ. From the dense (and frankly over-populated) places like Newark or Jersey City, to the more modern (yet somehow "snooty") places like Princeton, Morristown, or Red Bank.
When we visit Clinton, it feels "just right."
Sure, it may not be as "bustling" as more populated towns and cities go, but that's fine with us. And we will not follow the typical "this place or that place," that all other town write-ups have. This is more about a general overall feeling about being in and around a city.
You have a very small downtown area – and enough commerce to not feel like a ghost town. Plus, with easy access to major highways like Route 22, Route 78 and Route 31 – you're not stuck in the sticks either.
With the exception of the morning and evening rush hours (only for an hour or so) – and on some weekends (nice weather) – traffic is rarely a concern. Other than your occasional slow drivers. And whatever traffic jams there are – they still pale in comparison to other major cities for sure. A walk in the park.
The "main street" area is extremely small – and is complete with your coffee shop, ice cream, a few restaurants, some retail shops. But it's nice because of the small size. You can do it all in a short amount of time and get the heck out of there.
And of course, no city is complete without some kind of landmark. In Clinton's case – it's the famous Red Mill Museuem and waterfall.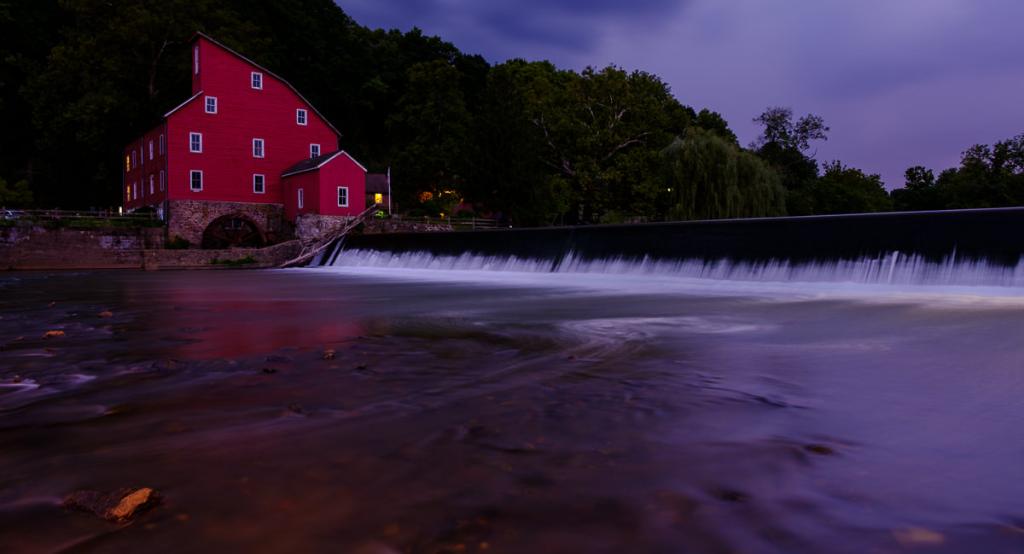 Liking Clinton (as a frequent visitor)
Now it's prudent to point out that we don't call Clinton home. And that may shape how we feel about this town. Living in or raising a family in a locale comes with many other conditions to weigh.
Schools. Property taxes. Crime. Politcs. Neighbors. Municipal services. You know the drill.
But we instead try to treat every day of the year as if we're on vacation. That means doing our best to mix up where we go on an almost continual basis. However, over a longer course of time – you cannot help but find yourself racking up repeated visits to the same places. It's mostly due to time factors.
So remember to keep that in mind if you happen to live in Clinton.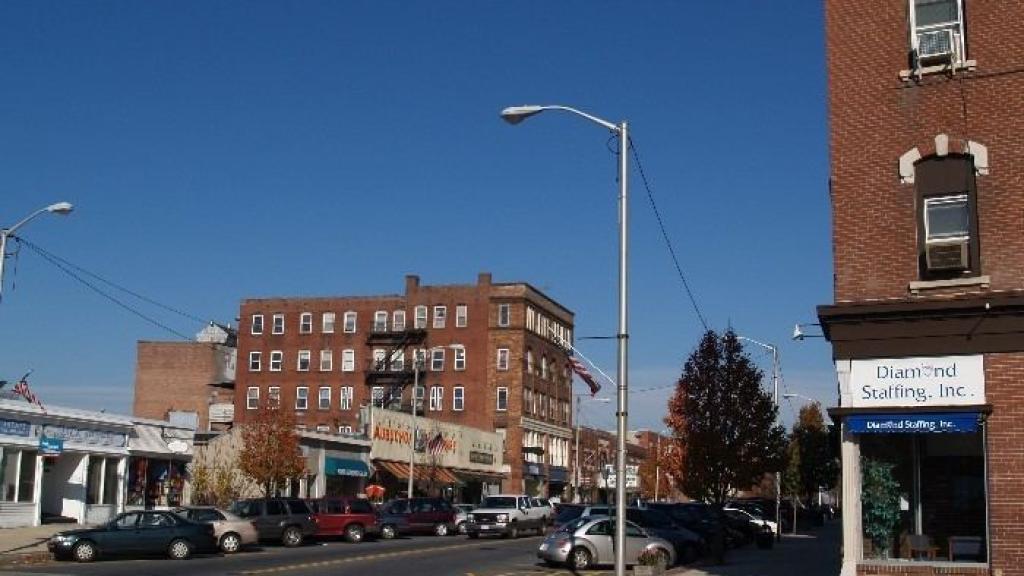 Comparing Clinton to other NJ Route 22 area cities?
It's quite hard to find an exact equivalent to Clinton.
The closest I could come up with, perhaps, is the main street in Chester, NJ. It's a bit longer and busier, but kind of the same overall "blueprint," with food shopping nearby (i.e., Shoprite).
Other cities, like the Flemington Historic downtown area – we're not too thrilled about, because it just seems "busted" and behind the times. Somerville is "up and coming," but has a "trying too hard" vibe.
Hackettstown is also pretty interesting – but substantially bigger. All the other towns as you start heading east past Route 287 just get bigger and busier (especially along Route 28).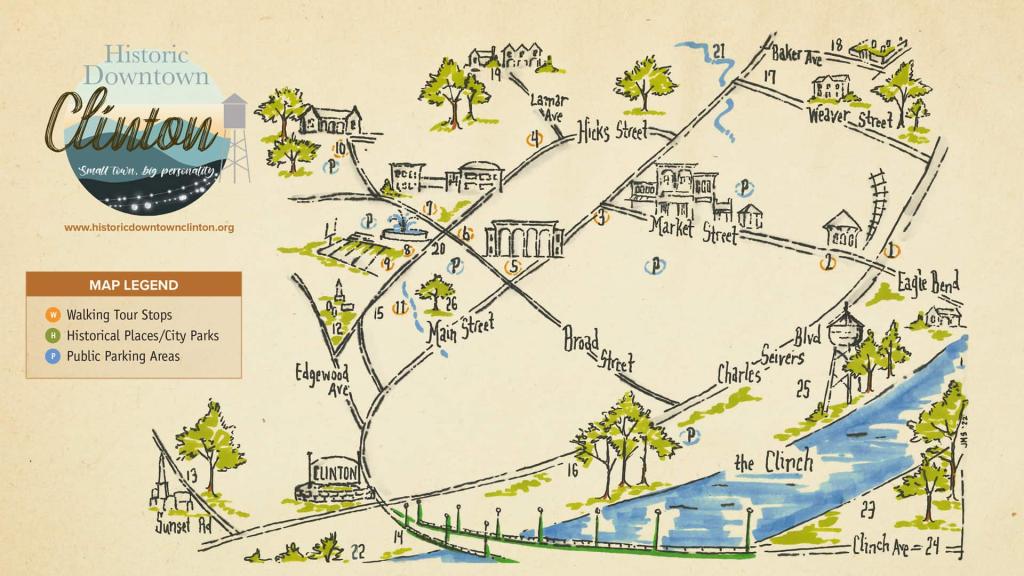 Everyone's city criteria is different – what is ours?
It's also worthwhile to point out HOW we come to determining whether we like or dislike a particular area.
We don't particularly care to eat out. We're not worried about how "walkable" it is. Nor does socializing play a role. Or art, culture, and civics. It's much more pragmatic.
In no particular order: Ease of getting around (traffic as well as parking). Density and size. The number of places (stores) we can get what we want or need. The types of people who work in and frequent the city. And lastly, there is something about a "feeling" a city can give you (without putting it into words – or singling out any one or two things). Where you can just nod your head and say – "that's a good place to go."
In general, Clinton gives us that feeling. Although I get the sense that local drivers travel cautiously. Almost too well behaved. You rarely see anyone speeding around.
We'll chime in more in 2019 regarding our viewpoints on cities we visit in and around the NJ Route 22 area(s)!