Did you know that Lidl of Union, NJ is set to open up on November 14th?

This should be exciting news for residents along the eastern section of the NJ route 22 area. Mainly because Lidl is considered a major "discount" supermarket – but with other very cheap household items as well (clothes, small appliances, tools, etc.)
The Union Lidl store (pronounced like "needle" – "Leedul") will open at 8:00am on Wednesday, November 14th at 2375 Route 22 (map below). A ribbon-cutting ceremony with Store Manager Stephanie Jordan will commence at 7:40am.
The first 100 customers will be presented with a wooden coin redeemable for a special gift card ranging from $5 to $100 each.
Shoppers will be able to sample Lidl's products and get a complimentary Lidl reusable bag. There will also be games, activities, prizes, special deals, and giveaways.
"Lidl's high-quality products, incredible prices and great new deals and promotions each week are a reason to get excited," said Store Manager Stephanie Jordan. "The team and I are looking forward to opening our doors in Union in November and introducing our customers to this unique shopping experience."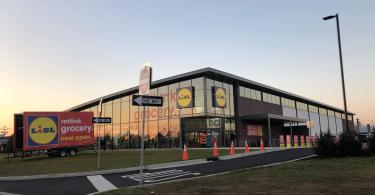 Lidl is an ALDI competitor, on the surface at least
Lidl and ALDI are both major global corporations based out of Germany. The owners of both companies (ALDI is actually two separate companies) are the wealthiest men in Germany as well. They're like the Bill Gates and Jeff Bezos' of their region. Insane, right? Both companies have over 10,000 locations on the planet.
Lidl has the same "no frills" approach to their business as ALDI has. Minimal staffing as well as store layouts that are very basic (with products in their shipping cartons).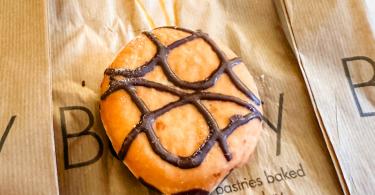 However, it appears that Lidl does indeed have larger stores and a significantly higher number of products they sell. Lidl seems to have a good amount of "controversies" as well, including rough working conditions, invasion of employee privacy, and questionable food practices. We'll have to see for ourselves.
Lidl does, much to our satisfaction, carry a similar guarantee for their branded products that ALDI has. If you're not satisfied, they'll refund the money – AND replace it with something of equal value. ALDI and Lidl appear to be the only stores we know of that have such a strong satisfaction guaranteed policy.
Additionally – at least glancing at their weekly circulars – that Lidl's products (on sale at least) are significantly cheaper than everyone, including ALDI. Wonder if that will translate into bad quality or not. Because ALDI, despite the low prices – has high-quality products in general.
We've never been to a Lidl – so we will find out in November what the deal is!