About Middlesex County, NJ
Middlesex County, NJ comes close to Route 22 but doesn't quite touch it. However, it does contain Route 28 for a bit, so we included the county just in case.
Middlesex County, New Jersey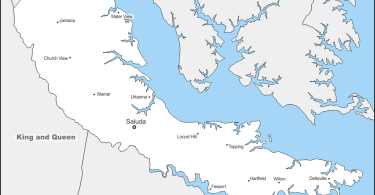 Middlesex County is a county located in north-central New Jersey, United States. As of 2014, Middlesex County's Census-estimated population was 836,297, an increase of 3.3% from the 2010 United States Census, when its population was enumerated at 809,858, making it the second-most populous county in the state. Middlesex is part of the New York metropolitan area, and its county seat is New Brunswick. The center of population of the state of New Jersey is located in Middlesex County, in East Brunswick Township, just east of the New Jersey Turnpike. The 2000 Census showed that the county ranked 63rd in the United States among the highest-income counties by median household. The Bureau of Economic Analysis ranked the county as having the 143rd-highest per capita income of all 3,113 counties in the United States (and the 10th-highest in New Jersey) as of 2009.
The county was established as of March 7, 1683, as part of the Province of East Jersey and was partitioned as of October 31, 1693, into the townships of Piscataway, Perth Amboy and Woodbridge. Somerset County was established on May 14, 1688, from portions of Middlesex County.
The county's first court met in June 1683 in Piscataway, and held session at alternating sites over the next century in Perth Amboy, Piscataway and Woodbridge before relocating permanently to New Brunswick in 1778.
Geography
According to the 2010 Census, the county had a total area of 322.83 square miles (836.1 km), including 308.91 square miles (800.1 km) of land (95.7%) and 13.91 square miles (36.0 km) of water (4.3%). The county is named after the historic English county of Middlesex.
Bisected by the Raritan River, the county is topographically typical of Central Jersey in that it is largely flat. The elevation ranges from sea level to 300 feet (91 m) above sea level on a hill scaled by Major Road near Route 1 in South Brunswick Township.
Adjacent counties
Demographics
Historical population
Census
Pop.
%±
1790
15,956
—
1800
17,890
12.1%
1810
20,381
13.9%
1820
21,470
5.3%
1830
23,157
7.9%
1840
21,893
*
−5.5%
1850
28,635
30.8%
1860
34,812
21.6%
1870
45,029
29.3%
1880
52,286
16.1%
1890
61,754
18.1%
1900
79,762
29.2%
1910
114,426
43.5%
1920
162,334
41.9%
1930
212,208
30.7%
1940
217,077
2.3%
1950
264,872
22.0%
1960
433,856
63.8%
1970
583,813
34.6%
1980
595,893
2.1%
1990
671,780
12.7%
2000
750,162
11.7%
2010
809,858
8.0%
Est. 2014
836,297
3.3%
* = Lost territory in previous decade.
Census 2010
At the 2010 United States Census, there were 809,858 people, 281,186 households, and 203,016 families residing in the county. The population density was 2,621.6 per square mile (1,012.2/km). There were 294,800 housing units at an average density of 954.3 per square mile (368.5/km). The racial makeup of the county was 58.60% (474,589) White, 9.69% (78,462) Black or African American, 0.34% (2,777) Native American, 21.40% (173,293) Asian, 0.03% (251) Pacific Islander, 6.99% (56,569) from other races, and 2.95% (23,917) from two or more races. Hispanics or Latinos of any race were 18.40% (148,975) of the population.
There were 281,186 households, of which 34.4% had children under the age of 18 living with them, 55.9% were married couples living together, 11.8% had a female householder with no husband present, and 27.8% were non-families. 22.5% of all households were made up of individuals, and 8.9% had someone living alone who was 65 years of age or older. The average household size was 2.8 and the average family size was 3.29.
In the county, 22.9% of the population were under the age of 18, 10.2% from 18 to 24, 28.3% from 25 to 44, 26.3% from 45 to 64, and 12.3% who were 65 years of age or older. The median age was 37.2 years. For every 100 females there were 96.4 males. For every 100 females age 18 and over, there were 94 males.
As of the 2010 Census, there were 170,070 people of Asian descent in Middlesex County accounting for 21% of the county's total population. At 61.57% of the population of Asian descent, Indians account a majority of the county's Asian population or 12.93% (104,705 people) of the county's total population, more than that of all the other sub-groups combined. Middlesex County had the largest population of Asian Indians of all the counties in New Jersey. Only Santa Clara County, California (117,596) and Queens County, New York (117,550) had a larger population of Asian Indians.
Middlesex County has the largest and fastest growing population of Chinese Americans of all counties in New Jersey in places such as East Brunswick, Edison is also developing a sprawling suburban Chinatown, with other Chinese communities in Highland Park, Milltown, New Brunswick, Old Bridge, South River, and Spotswood.
Transportation
Middlesex County hosts various county routes, state routes, US Routes, Interstates and toll highways. As of May 2010, the county had a total of 2,584.38 miles (4,159.16 km) of roadways, of which 2,118.08 miles (3,408.72 km) were maintained by the municipality, 292.16 miles (470.19 km) by Middlesex County and 131.48 miles (211.60 km) by the New Jersey Department of Transportation and 42.66 miles (68.65 km) by the New Jersey Turnpike Authority.
County roads include County Route 501, County Route 514, County Route 516 (only in Old Bridge), County Route 520, County Route 522, County Route 527, County Route 529, County Route 531, County Route 535 and County Route 539.
The state routes are: Route 18, Route 26 (only in North Brunswick Township – entirely concurrent with Livingston Avenue), Route 27, Route 28, Route 32, Route 33 (only in Monroe Township), Route 34 (only in Old Bridge), Route 35, Route 91 (concurrent with Jersey Avenue in North Brunswick Township and entering New Brunswick), Route 171, Route 172 (only in New Brunswick), Route 184 and Route 440.
U.S. Routes include U.S. Route 1, U.S. Route 9, U.S. Route 1/9 (only in Woodbridge Township) and U.S. Route 130.
Middlesex County hosts a few highways/interstates as well. Middlesex County hosts the southern end of the Middlesex Freeway (Interstate 287) which then turns into Route 440 that connects to the Outerbridge Crossing. The Garden State Parkway passes through the eastern edge of the county, which features nine interchanges and the northern start/end of the split-roadways (Express & Local Lanes). The New Jersey Turnpike carries Interstate 95 through the center of the county. The Turnpike has five interchanges in Middlesex: Exit 12 in Carteret, Exit 11 in Woodbridge, Exit 10 in Edison, Exit 9 in East Brunswick Township and Exit 8A in Monroe Township.
The NJDOT is upgrading the Route 18 "avenue" to a freeway between the Route 1 interchange all the way up to the new 18 Extension in Piscataway Township.
The Turnpike Authority planned to build Route 92, which was to start near the intersection of Ridge Road & Route 1 in South Brunswick Township to Interchange 8A in Monroe Township. This plan was canceled on December 1, 2006.
The southern end of the "dual-dual" configuration (inner car lanes and outer truck lanes) used to be one mile south of Interchange 8A at the border of Cranbury Township and Monroe Township. It was relocated to Exit 6 in Mansfield Township in Burlington County after the Turnpike widening project was completed in early November 2014.
Public transportation
Middlesex County is served by New Jersey Transit for rail service and both New Jersey Transit and Coach USA for bus service. There are bus routes that serve all townships in the county. The main rail lines that serve Middlesex County are the North Jersey Coast Line, Northeast Corridor Line and Raritan Valley Line. The North Jersey Coast Line runs through the eastern part of the county. The Northeast Corridor Line runs through the northern and central part of the county. The Raritan Valley Line serves Dunellen and is accessible to other communities along the county's northern border with Union County and Somerset County.
Intercity rail service is also provided by Amtrak. The routes that runs through Middlesex County are the Acela Express, Keystone, Northeast Regional, and Vermonter services, although only the Keystone and Northeast Regional have regular stops within Middlesex County, at either New Brunswick or Metropark. Acela also occasionally stops at Metropark.
Major employers
Major non-governmental employers in Middlesex County include the following, grouped by ranges of employees: