There are really just two big box hardware and home improvement stores out there these days. Home Depot and Lowe's.
Do you have a preference? If so, which one? And why?
Is there really any difference between Lowe's and Home Depot? Over the past many years, we've been loyal to Home Depot primarily.
In thinking of a reason why – we can pretty much nail down at least one – Milwaukee Tools.
Milwaukee power tools are our preferred brand (after being Dewalt way back in the day). We cannot remember exactly why – but tool quality had something to do with it. I think today – most brands are almost on par with one another.
And Home Depot sells them – and Lowe's does not. So that made our shop "The Depot" by default.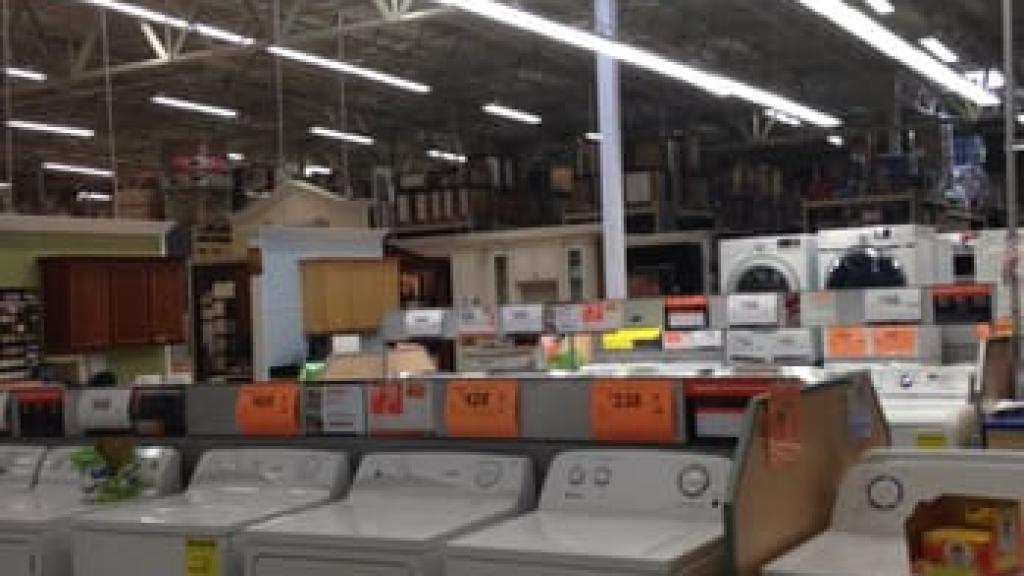 But is there any real difference other than a few select brand names? They both seem to sell almost the exact same selection of home improvement stuff across the board.
(Oh, and we like certain Irwin tools – which are only at Lowe's…)
Is Lowe's for Ladies?
One thing that is said – is that Lowe's caters more towards the female customer. Hence, they have slightly more "decorative" things than Home Depot. I cannot tell the difference.
If there really is some kind of difference, perhaps someone can let me know.
Who has better help?
Here is where I see a profound difference. Staff.
It appears to us – that Home Depot employs more people on the floor. There always seems to be someone nearby to get assistance from. And many times they're actually helpful too!
On the contrary – we've had lackluster experiences at Lowe's. Far fewer employees on the floor available to help. And when we did find someone – they were more often useless than not. Low energy, if you know what I mean.
In the end – it really doesn't matter
We unintentionally took a break from Lowe's for many years. Just went to HD first always.
However, the last year or so – we've been hitting up Lowe's a bit more – and have no real complaints. Some of their parts (like screws and other fasteners) seem to be better organized.
So since our tool collection is complete – we really have no distinct preference anymore.
Oh – and one other thing that we've noticed about Lowe's recently, is their sale prices. When Lowe's has a sale – they seriously reduce prices quite significantly. Something to start paying attention to. Stuff like ladders and other tools are often less than half the price.
So it might make sense to hold out on any purchases and check out those sales fliers.
Does anyone have any reasonable reason why one big box hardware store is better?
How do local hardware stores fit in?
And how do you feel about local shops – which are almost 100% of the time more expensive.
The only thing you can potentially save is gas money (only if the big box stores are further.) As well as some dignity of supporting a locally-owned business.
You have a much better chance of building a relationship with a local shop-owner, as there is little to no employee "turnover." You may pay more – but you'll likely receive much more "support." Everyone's mileage may vary, of course.