Sticky's Finger Joint of Bridgewater, NJ
We noticed that a new "fast food" place opened up at the "Village East" portion of Bridgwater Commons in Bridgwater, NJ. Sticky's Finger Joint. They arrived in late 2019.
It's basically a chicken finger, uh, "joint."
(Note that this author used to love this type of food, but we have been low-carb/carnivore for the past decade. But our family still eats this kind of food, so we decided to delve deeper.)
We are also unsure how they are managing this "panic" that has consumed society – so let us know if there is something that has gone awry.
So what is this place called "Sticky's Finger Joint?"
Perusing digital information publicly available online, we were able to see that Sticky's Finger Joint has 11 locations. Nine in New York City, and two in New Jersey (the other one is in Paramus, NJ).
It appears that they are what we call a "millennial" kind of operation which launched less than a decade ago. Young employees, liberal mindset, and all the buzz-words you've come to expect with this type of business. A lot of style – and light on the substance.
They claim to be "better," whatever that means.
However, real information that people like us want to know (such as "Nutrition Facts") is not available for people to read unless you email them. Which we're not doing.
Also – upon quick glance, their reviews are tepid. Ranging from bland flavors – and most often being over-priced for the value.
These are not good signs to have, regardless of whether you're skilled at social media and marketing. The repeat customers are what make a business thrive.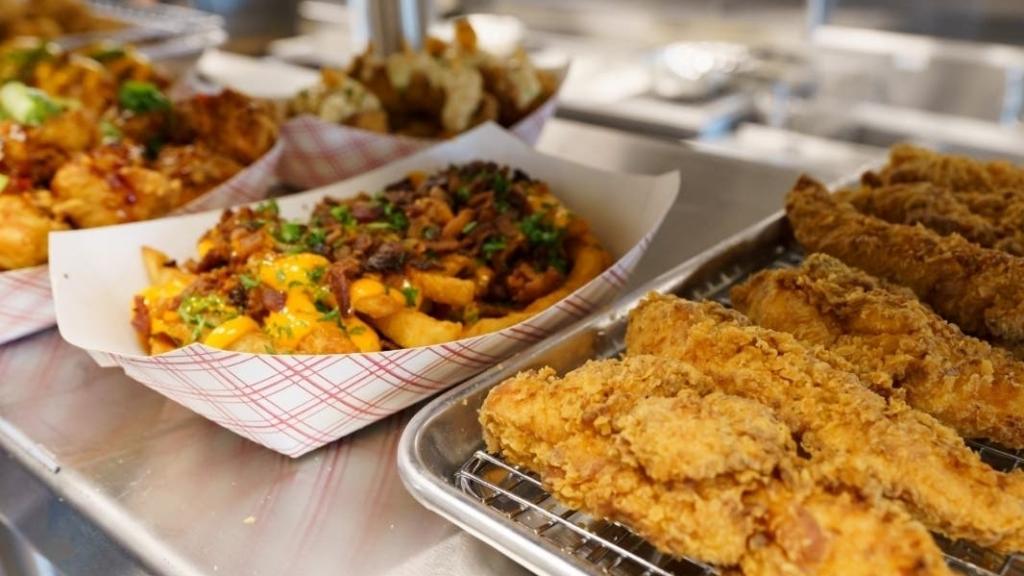 Cost at Sticky's Finger Joint
We took a look at the prices. They did seem fair for "fast food." Note that costs are significantly higher in NYC.
Chicken Sandwiches ranged between $8-$10 each.
Wrap Sandwiches were between $9-$11 each.
Fries, which are not included with sandwiches, were between $3-$6 each.
4 Chicken Fingers & Fries are $10. 5 Chicken Fingers & Fries are $12.
Sauces were $0.70 a pop, and drinks ranged from $2-$5.
So we tried Sticky's Finger Joint once
We ordered what we felt was the most basic item that they should have perfected. 5 chicken fingers + fries for $12.
I had to take a bite of each to add to the mental database, sacrificing my own health just a little (just a minor amount of carbs can affect your body!)
The chicken was fairly juicy and not over-breaded. The french fry was not bad for fast food. We never like the way we feel after eating commercial food, so your mileage will vary.
Our family said it was "okay," so that means it passed the test. No one was raving. Food is food for them, I suppose.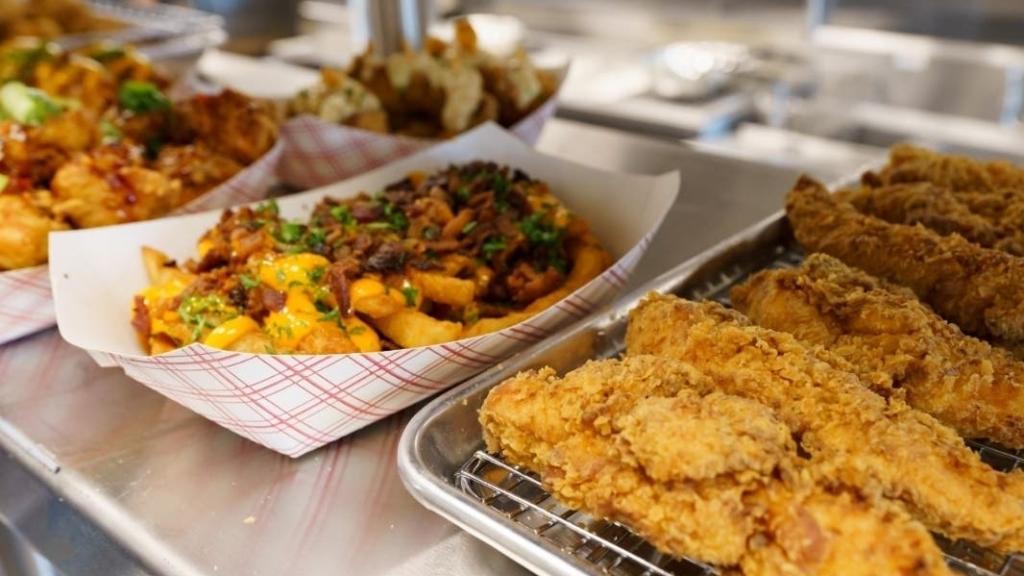 Sticky's Finger Joint "STORY"
Sticky's Finger Joint was created out of a love for chicken fingers, and the desire to think outside of the box for how a restaurant could serve them. The founders of Sticky's thought there were a lot of New Yorkers who really loved chicken fingers but didn't have a great place to get them; and thus, Sticky's was born! Our first location opened on March 22nd, 2012 in Greenwich Village, Manhattan. The store was featured on the Food Network show "3 Days to Open with Bobby Flay" along with numerous other TV shows and magazines. We offer an abundance of homemade dipping sauces, inspired by cuisines from all around the world. We source ingredients locally and use farm-raised, antibiotic-free, hormone-free chicken.
Sticky's Finger Joint "CULTURE"
Sticky's has always placed importance on thinking creatively and doing things differently than others. We hire people from all different backgrounds, encourage individuality, and want to make everyone feel at home when they come into our stores. We work with local artists to design our locations with original murals, play energetic music, and stay open late.
As we continue to open new locations and grow our team, we vow to never forget what got us here: passion, creativity, inclusivity, and delicious chicken.
Sticky's Finger Joint of Bridgewater, NJ – MAP & HOURS
Address: 640 Commons Way Suite 4240, Bridgewater Township, NJ 08807
Phone: (908) 655-1117
Hours: 10:45am – 10pm (except Sundays, closed at 9pm)
Map: