Starbucks Wraps – Calories, Protein, and ?
A couple of months ago – Starbucks Coffee introduced a new food item. Wrap sandwiches.
We strive not to eat out ever, so we will not try these. We're more fascinated by the selective use of information regarding food products for sale everyone. Especially restaurants, fast food places and coffee shops like Starbucks.
They list only two nutritional features on their signage for customers to glance at:
Protein
Calories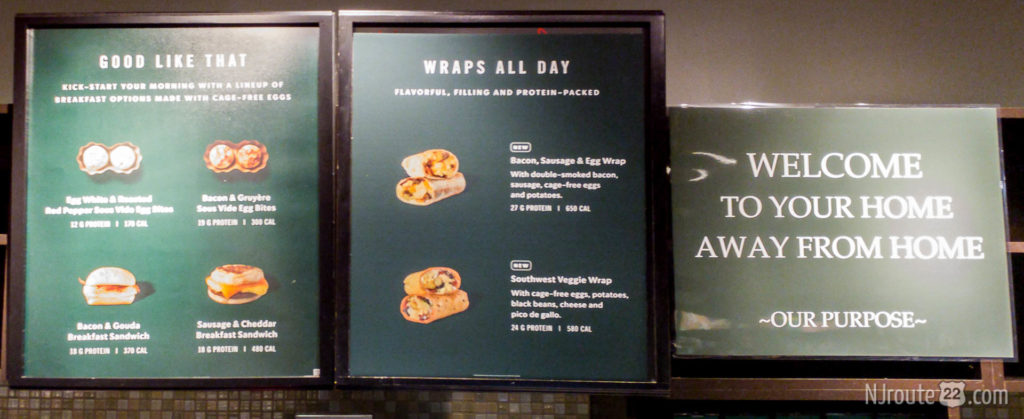 We suppose they did that because they believe that is what the American public wants to know. And they might be right. Which is kind of sad.
Frankly, that information for us is 100% USELESS without knowing how many carbs are in the products.
So we searched for the nutritional facts for these two wraps.
Starbucks Southwest Veggie Wrap
Jeez Louise!
This wrap, regardless of calories or protein, is a carbohydrate-dense "get fat quick" wrap. The net carbs are 58g! That is more carbohydrates than any normal person should eat in an entire day! That is about what we eat in a WEEK!
Starbucks Bacon, Sausage and Egg Wrap
Same for this bacon egg wrap – a few grams less – 54g net carbs. Both of these sandwiches should be avoided by everyone. That much carbohydrate will knock ANYONE out of nutritional ketosis in a heartbeat, as well as make you hungry an hour later due to the insulin spike and crash. Wraps are over.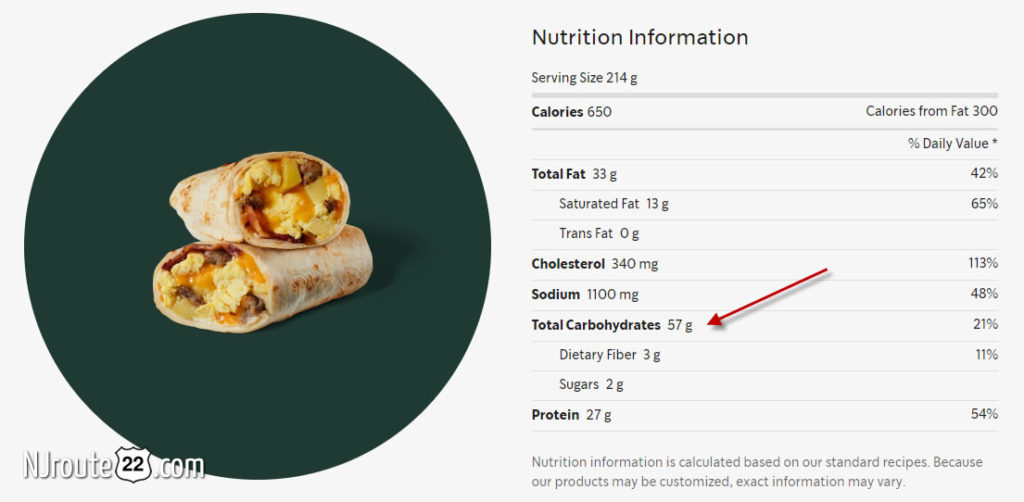 Never eat out
Seriously. If you followed the low carb, or better yet carnivore lifestyle – you'd never need or want to eat out anywhere.
It's a shame that Starbucks keeps important data out of plain sight.