We have a sort of love/hate relationship with Barnes & Noble in general.
The products (books) they sell are important to us and our family. Sure, we can go to Amazon.com to get them – but something about the physical store still appeals to us.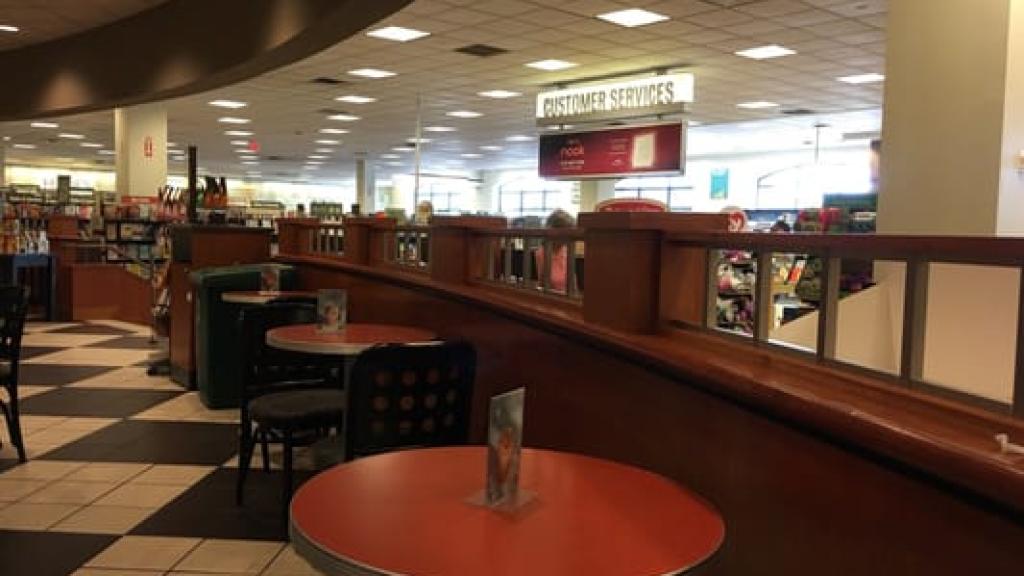 However, certain things don't rub us the right way when visiting most stores (We frequent the Bridgewater Barnes & Noble and the Bethlehem, PA Barnes & Noble fairly often).
For one, we hate the long lines. There should be no reason for long lines. They're long because the cashiers have to try and upsell them memberships, etc. It could be a lot faster.
We wish they had "no chatter express lines" for members. How hard can that be? And what about self-checkout? It's 2019 – c'mon already!
And we've said before – these stores seem to attract depressing employees. Never get any kind of positive feeling (with the exception of sometimes at the coffee bar).
Morris Plains not so bad!
But the Barnes & Noble of Morris Plains was definitely better than the other locations we visit.
One, we like the layout. It's wider and not as deep as other stores. It just felt better. Minor – but noticeable. Also – we ran into two employees on the floor that were a step up from what we had experienced in the past. Maybe we just got lucky that day.
Other than that – not much else you can say about B&N that you probably don't already know. This location has better hours on Sunday than the Bridgewater spot.
Map & Info: Barnes & Noble of Morris Plains, NJ
Phone: 973-644-9482
Hours: 9am – 9pm daily (except Sunday opens at 10am)