Trump Shop in Glen Gardner, NJ
We swung by this patriotic stand along Route 31 in Glen Gardner, NJ the other day. The "Trump Shop" was kind of a sight to see if you get out of your car and spend some time there.
For one – it's obvious they sell merchandise for those who support President Donald Trump. It's nice to see local businesses allow their space to be used for other entrepreneurs.
Additionally, as you hang out there for a while – you'll notice that cars honk in support almost non-stop. The proprietor of this stand (Michael, if we recall correctly), said that the honks are continuous all throughout the day!
That is kind of amazing when you consider New Jersey has been a "blue state" for quite some time.
We asked him if he gets any trouble from those with differing political beliefs. He said that it happens, but not to the point where it is problematic.
Trumpportinity.com is a "business in a box"
In case you were wondering – this setup here is basically a business in a box – that anyone with some effort, can also partake it. Just head over to Trumpportunity.com – and you can buy shirts and other merchandise at wholesale in order to resell as this guy has.
For example – a $6,000 investment will net you over $12,000 in proceeds if you sell all the merchandise. Even more, if you make larger investments.
Here's more:
"We decided to make this opportunity available to the like-minded individual. Whether you support our President like we do, looking to make extra money in your spare time, looking for options with the rise of the gig economy, looking to take control of your future, or simply craving to become your own boss, seize the opportunity in Trump's America! We present you with Trumpportunity! For many, the COVID-19 pandemic also means the loss of a business, a job, a career, and our "business in a box" concept is an affordable, easy to operate mobile and flexible way to earn a living with a great return on your investment. Being an outdoor point-of-sale, we also believe that it will be less impacted by the restrictions imposed by state and local authorities as our economy re-opens."

Local Artist Paul Hoffman also selling works
Also accompanying the Trump Shop, was local artist Paul Hoffman, who is a wildlife and Realist artist.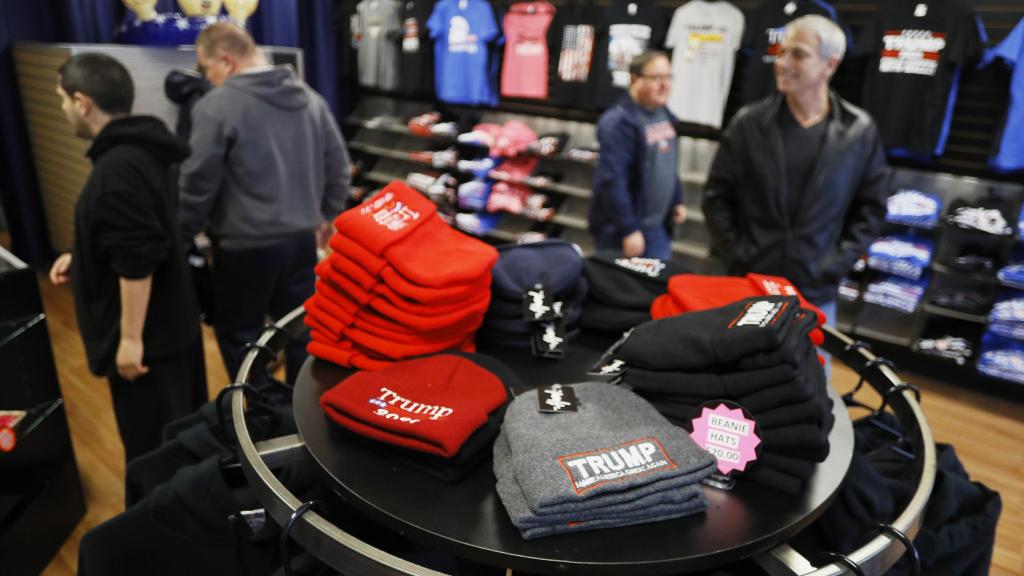 Based out of Flemington, NJ – he was selling affordable framed artworks (from $10-$20 each). Nice local scenes, as well as Costa Rican coffee leaves with patriotic messages on them.
You can reach out to Paul via his Instagram page – or his Facebook page.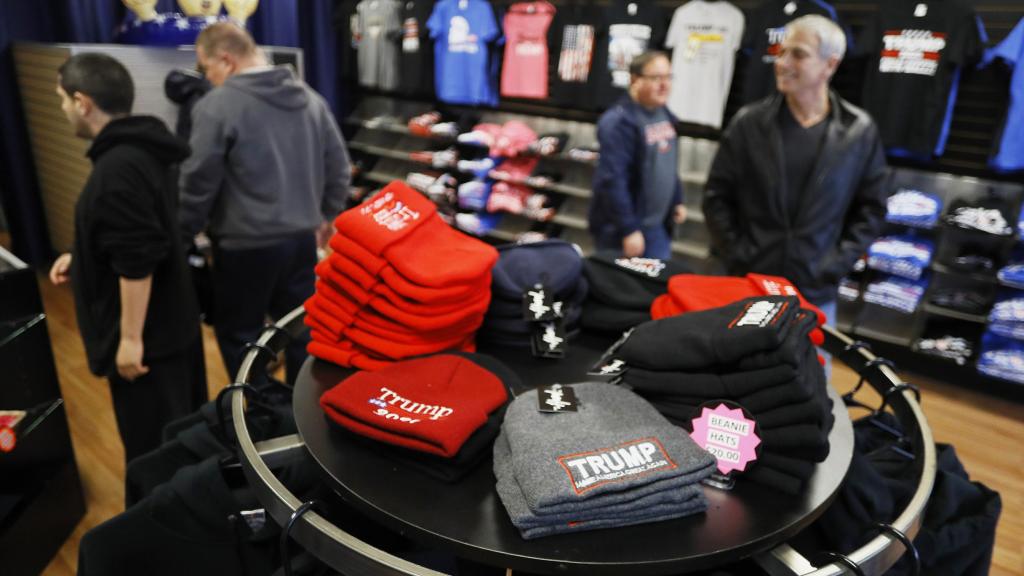 Free enterprise in the land of the… free?
Overall – it was nice to see this type of setup operate without hassle. Too much "cancel culture" and overall hate going on these days. Letting people "be" appears to be a thing of the past – as way too many people get offended when they should be working on fixing what's wrong in their lives.