We recently stopped by Stony Hill Farms of Chester, NJ for the first time. Here are our initial thoughts about this local standby.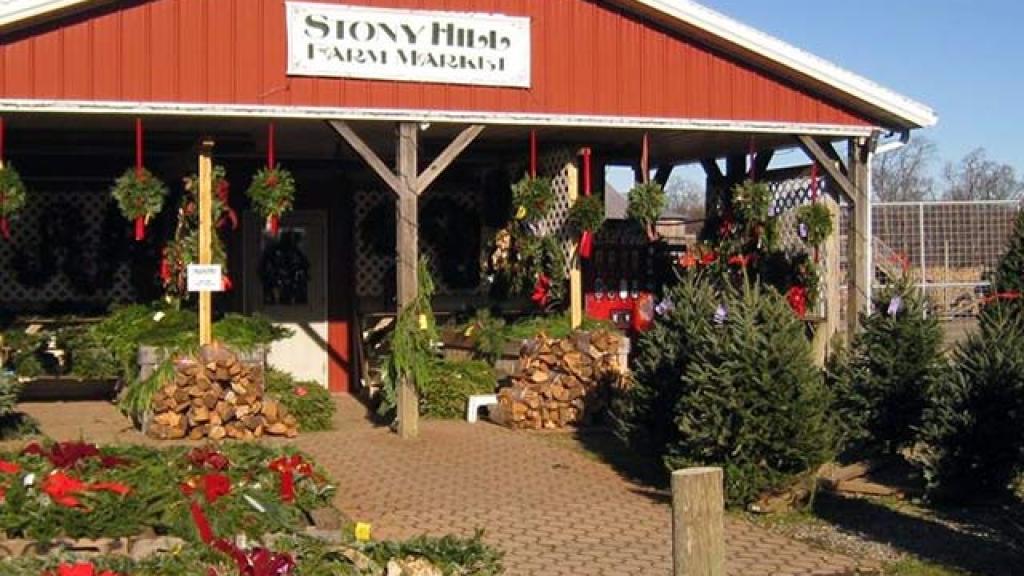 Stony Hill Farms has it all in Chester, NJ
Something about these local farms intrigues us a lot.
One, we enjoy visiting them for the first time, in particular. Because we like that "unknown" feeling you get when you don't know what to expect. We're not the types that look too deeply upfront. Many folks we know love to do all sorts of "digital research" ahead of time, which encompasses reading online reviews and checking online websites and social media – prior to seeing something first-hand.
We try our best to refrain from such meddling research. Why do we call it "meddling research?" Well, because it truly meddles with your brain and will power.
This phenomenon is a very real problem. That a majority of area residents are indeed overly influenced by reviews and comments. Much of which are nowhere near detailed enough. So, you get many people believing the 5-star reviews, only to be disappointed – or quite possibly miss out on a great place because they believed bad reviews too readily – without any real context or other non-digital perspectives.
Stony Hill Farms in Chester, NJ does have a lot going on, though!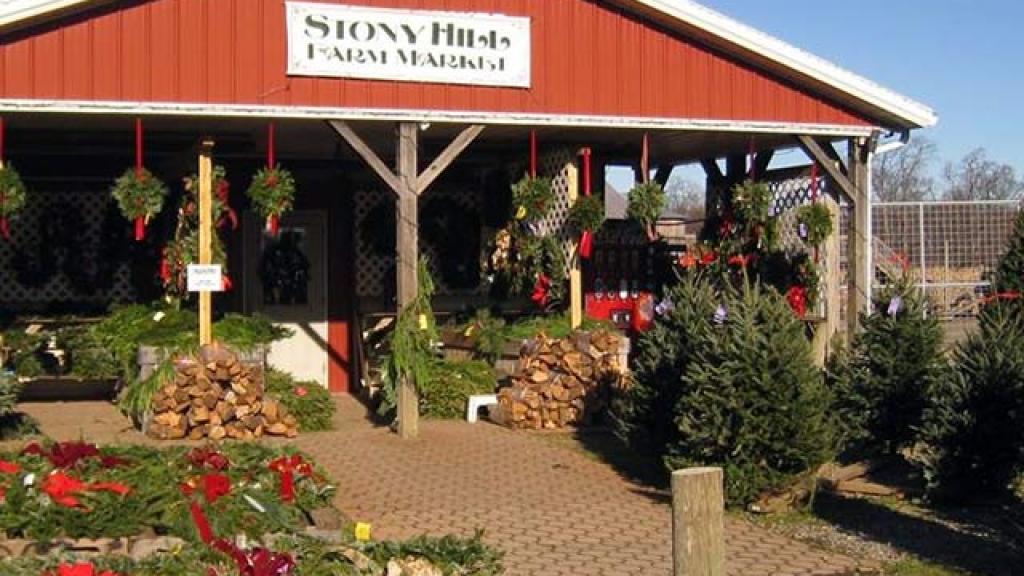 Beyond a "farmers market," Stony Hill Farms is quite well put together
We have to say – we really found Stony Hill Farms to be a well-run organization.
For one, the (approx.) 500 sq. ft. "market" was nicely laid out and decorated. They took a lot of care in making a pleasant presentation.
All the vegetables were perfect (i.e., no "bad" ones), and all the signs and prices were clearly visible.
The various sections were obviously done by people with a good eye. They also had a decent variety of their own products, as well as many local goods.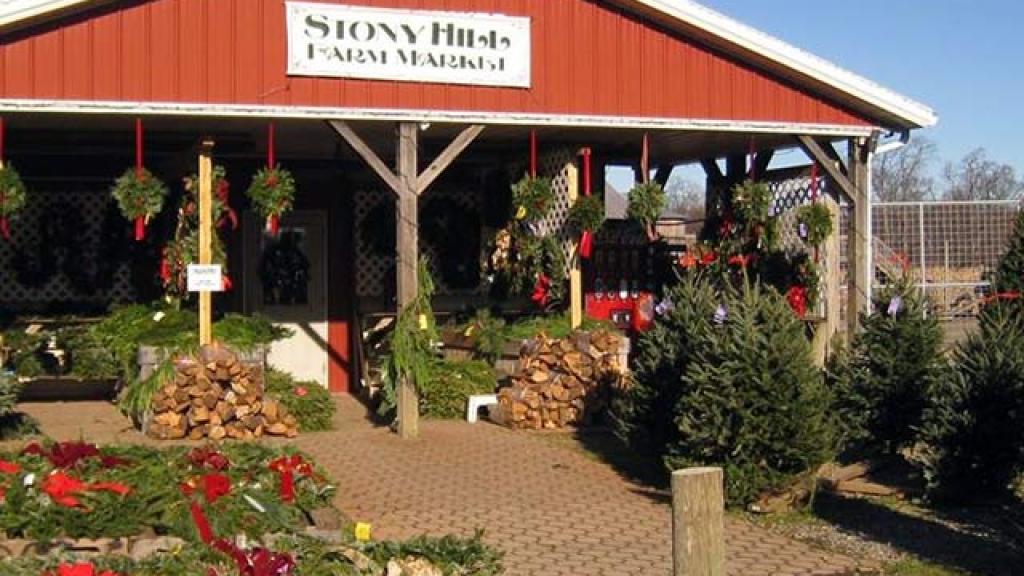 Including meats, dairy, and other prepared foods (like pies, etc.)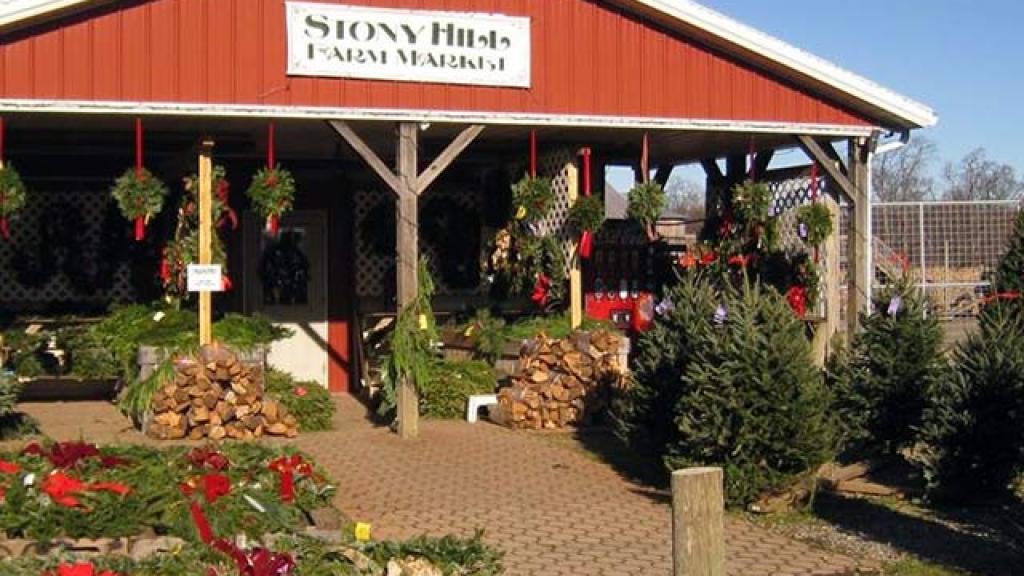 Pick-your-own, florals, and a "fun park"
Besides the ready to take goods – like many other farms, Stony Hill also offers "pick-your-own," which include apples, strawberries, and pumpkins. They said that next year, blueberries will also be available.
They also offer a massive selection of plants in their 20,000 square foot greenhouse array.
And one of the biggest draws (for families especially) is their Corn Maze Fun Park. A 10-acre corn maze that gets a new layout every year. Sounds fun! They said it can take anywhere from half an hour to over two hours to complete the maze. They even have to come "rescue" people who simply do not have good cardinal direction skills.
So it's quite nice, right?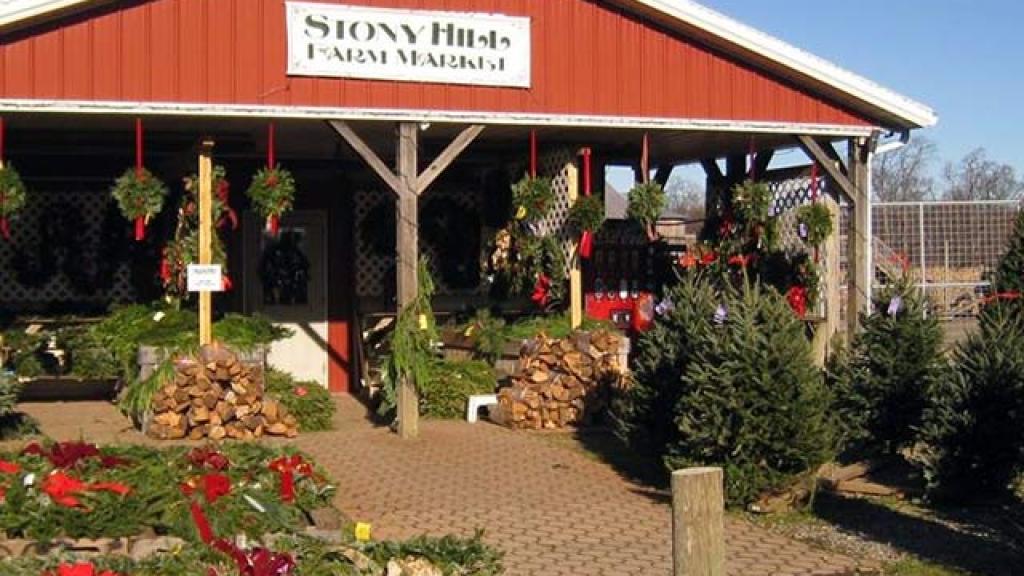 Is Stony Hill Farms a good value?
With the niceties out of the way – it's important to also point out value. What do we mean by "value?"
Is the operation affordable? How do they compare with similar operations or markets?
In general, we found Stony Hill to be on the more expensive side.
While the fruits and vegetables were just a bit higher than you're used to paying – about everything else was substantially more costly than your usual shops.
Sure, they're local and of supposed better quality – it's hard to imagine struggling families making this a regular stop.
Also – most "extras" at this farm require even more added expenses. The maze, and other events all cost money. It's like a theme-park with a costly gift shop when you think about it.
Don't get us wrong, we like what they do – and think this is a lot better than an Apple store or other superficial consumer outlets – but still, it's darn expensive!
We can get local eggs for $3 a dozen, while they charge $5.50. We bought a pie – which was $19.00! Maybe I've been living in a cave, but those prices were steep in our opinion.
Most other things we looked at had NYC prices as well. Bring some crispy hundreds if you want to leave with bags full of goodies.
Even a family of five would have to shell out $75 just to walk around a corn maze – regardless if it's amazing or unique.
In the end – we understand the business. They have monetized their farm and property as good as you can. And that also allows them a plentiful staff and good customer service. All fine and dandy, but there is a price for the customer to pay for such privileges, right? And not everyone can.
But Stony Hill is still a good part of the community
Regardless of our rant about the financial aspects of this business, we still think it's a wonderful thing to have in Chester.
They certainly did it right – and covered all their bases. It's nice to have this kind of business in New Jersey – with wholesome, fun things for families to do – even if they cost a pretty penny.
That said – it beats binge-watching mindless television programs any day of the week.
Stony Hill Farms of Chester, NJ – Map and contact information
Phone: 908-879-2908
Hours: Call to confirm – but open till 6pm every day except Sunday till 4pm.