We knew something fishy was us with that Mattress Firm store that has sprouted so many locations over the past five or six years!
They're all over! Mattress Firm has over a dozen spots in the NJroute22.com coverage area- including Bethlehem and Easton, PA, as well as Phillipsburg, Hackettstown, Clinton, Bridgewater, Flemington, Chester, Somerville, Green Brook, Union, and two each in both Watchung and Springfield, NJ.
They grew from 500 stores to over 3,500 stores between 2012 and 2016. In the process of "growing," Mattress Firm accumulated $1.3 billion of net debt and was also on the hook for $2.7 billion in off-balance sheet lease liabilities related to its sprawling store chain. (In case you were wondering what happened to all the "Sleepy's" stores like practically over night!)
Steinhoff International Holdings, a highly leveraged South African company, bought Mattress Firm in 2017 at a whopping 115% premium. They have a lot of other stores and brands – but all of those are located outside of the U.S.A, and are brands you'd never recognize.
It might not even apply whether it was online sales or clubs (i.e., Costco) that led to this moment – this sounds more like something else was going on behind the scenes. There are are a lot of theories out there, with "money laundering" being one of the most common.
We've always been a bit suspicious of the mattress industry anyway…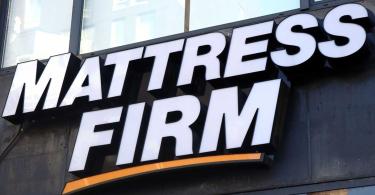 Mattress Firm – Largest US Mattress Retailer Preparing To File For Bankruptcy
Via ZeroHedge
It has long been speculated that Mattress Firm, the US mattress retailing giant, was in a solvency crisis, largely as a result of the spectacular collapse of its parent, Steinhoff International Holdings NV following an accounting scandal in late 2017 and has been struggling to restructure the debt of some subsidiaries with its creditors.
Now, according to Reuters, Mattress Firm, the largest U.S. mattress retailer, is planning to file for bankruptcy Reuters reports, as the firm struggles to exit costly store leases and shut some of its 3,000 locations that are losing money.
A bankruptcy filing would make Mattress Firm the latest U.S. retailer struggling due to competition from e-commerce firms such as Amazon.com putting pressure on brick-and-mortar retailers, as well as a decline in demand as the business model transforms. However, a key driver behind any Chapter 11 filing would be the sorry financial state of insolvent Steinhoff, which acquired Mattress Firm for $3.8 billion in 2016 as part of an aggressive global roll-up which ultimately pushed the company into bankruptcy.
According to Reuters, both the Houston-headquartered Mattress Firm and Steinhoff have been working with distressed turnaround consultancy AlixPartners, which is often hired just ahead of a bankruptcy filing.
A bankruptcy filing, while leading to numerous store closures, would allow Mattress Firm to clean up its real estate portfolio and improve cash flow and profitability, according to Piper Jaffray analysts. In recent Chapter 11 cases, discount footwear retailer Payless ShoeSource closed roughly 700 mall-based stores in bankruptcy last year, while children's clothing shop Gymboree Corp closed about 300.
That said, some retailers have managed to close huge swaths of their store base outside of bankruptcy, although the inability to renegotiate leases – unless the landlord is especially friendly as was the case with Bebe stores – usually requires an in-court process.
The loudest warning sign for Mattress Firm came last year when the retailer lost Tempur Sealy, the maker of popular mattress brand Tempur-Pedic, as a supplier last year, limiting its offerings. Mattress Firm secured a $225 million asset-backed revolving loan last year.
As part of its breakneck expansion which prompted many questions in recent years, Mattress Firm acquired HMK Mattress Holdings, the parent company of competitor Sleepy's, in 2016 for $780 million and then rebranded the shops. Sleepy's had over 1,050 stores on the U.S. East Coast and Illinois.
Meanwhile, Mattress Firm's parent, Steinhoff, booked a $12 billion write-down earlier this year relating to accounting irregularities. Expect a similar outcome in this case.