Good floor refinishers in New Jersey?
Here's are some good questions regarding floor refinishers in New Jersey. How do you find a good company? What determines "good?"
It's almost like a hair-stylist. Doesn't matter much what company (salon) you pick – but rather WHO exactly does the actual work, right?
We had a company come out to do a relatively small job at our house. One room – maybe 200 square feet at best.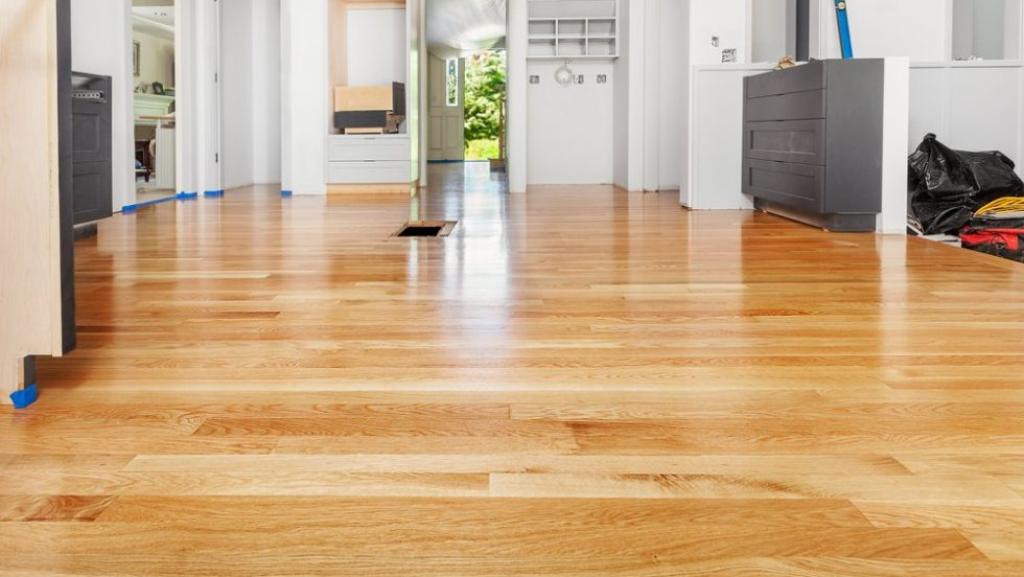 Their job was to strip the old finish and stain off. Then leave it "natural" colored. And seal the floor with polyurethane.
In the end – the job was just "okay." The attention to detail was a bit lacking. Like they really didn't care too much. But this type of job you cannot just "redo." You're kind of stuck with it unless you want to shell out thousands more. Not gonna happen.
Mind you – the "workers" did not own the company. Just hired help. What happened to people caring about the work they do? Why do so many people these days do the "bare minimum?"
But this business seems like that. So few of them out there (at least willing to do a smaller job).
The next new floor or home will definitely have "manufactured" floors (artificial). They last longer and require little to no maintenance.