We previously touched on the Top 5 Good and Bad things about Christmas Holiday Shopping in NJ.
That doesn't mean we were immune! We had to do some Christmas Toy Shopping in NJ too!
Below are our quick observations.
Power Wheels battery operated vehicles for kids
(See large photo above…)
I'm sure many parents have had to deal with these monstrosities as well. Battery-operated cars, trucks, and other vehicles for kids.
We're on the fence with these. One, they're pretty cool for a kid to have. Especially if you have the space for them. I'm sure when I was four years old, I would have dreamed to have one of these. In fact, I think they had something back in the day as well, but nowhere near as "advanced" as today – and certainly not the 100's of options!
Conversely – I had to use my own power to ride around. Tricycle, bicycle, skateboard. While a powered vehicle appears to be fun – isn't it a bit lazy? Why get kids conditioned to using motorized transport? Me thinks it might promote laziness.
Either way – these expensive toys are a pain in the neck across the board. Some of them are way too big to put into even an SUV. You have to strap them to the top. Additionally, the batteries take forever to charge (sometimes 18 hours!) And it becomes just another vehicle to maintain! But seeing a happy child is priceless. So this is uncharted territory for us.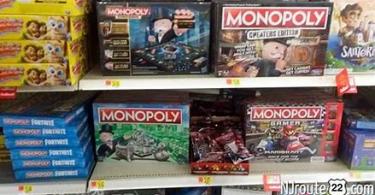 Monopoly Mania
Surely you heard about the Monopoly for Millennials edition. Apparently, it was a big, limited-edition hit. So much so that people were (and are still) "flipping" them for massive profits on eBay. There are over 275 third-party sellers offering this game for more than double what it was selling for just a month ago.
What happened to plain 'ole Monopoly? Is it too dated to enjoy?
There are now almost 20 different variations of Monopoly. Guess they have to milk the franchise while they still can!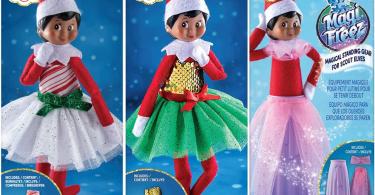 Elf on the Shelf expenses!
We're in our first year of using the Elf on the Shelf concept with our oldest kid. Seems so artificial to have to LIE to kids about Santa. I swore I was never going to do it.
However, we now see why. It is a powerful tool to keep kids "in line" with their behavior.
Not saying it's the right thing to do long-term, but desperate times call for desperate measures sometimes. We may revisit this idea next year.
Regardless – this Elf on the Shelf franchise now offers high-profit margin "accessories" like outfits. Elf on the Shelf Claus Couture. Costumes for this doll. They were almost sold out at Walmart, which means they must be popular.
These are just signs of the times, I suppose. But interesting nonetheless.
What happened to homemade items? Nobody gives a hoot anymore?