Today we're going to make mention of a restaurant operation called Chimney Rock Inn.
Apparently, they've been around (in one form or another) since the 1800's!
While over the past decade – we've steadily reduced our "eating out" frequency down to next to nothing – we are still fascinated by the things other people and families do. That includes "eating out."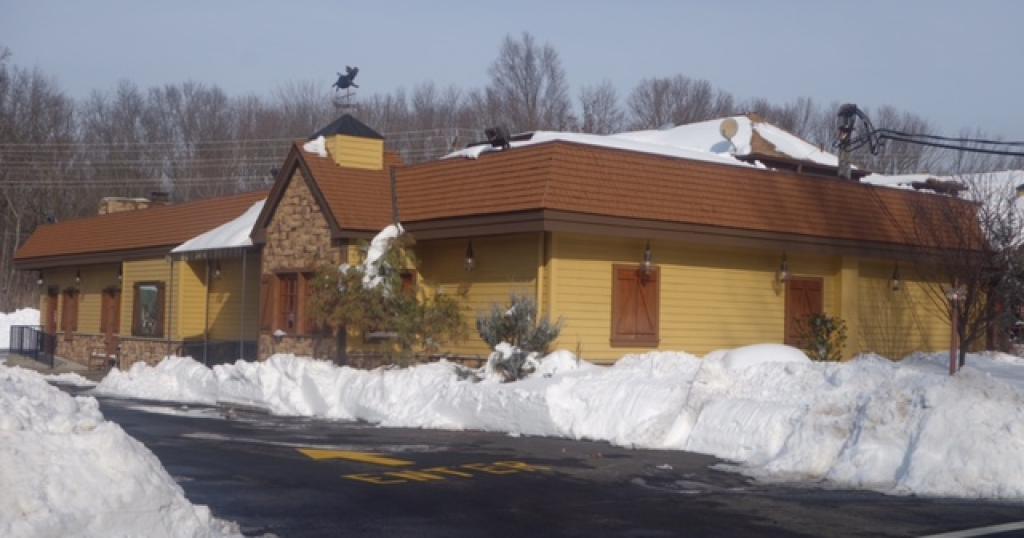 Chimney Rock Inn expands to Flemington, NJ
So as these pictures indicate – the Chimney Rock Inn is about to open up a third location on Route 31 in Flemington, NJ.
They have two other locations in both Bound Brook, NJ (some would also say "Bridgewater, NJ" as well), and in Gillette, NJ (which is technically Long Hill, NJ). See our maps below to find all three locations.
Apparently – people absolutely love their pizza pies. And boy, did I used to love pizza. It was our almost everyday food. I don't think I'll ever stop salivating when I see photos of pizza.
But even if you have gluten-free (or as they uniquely call "glutenless") pizza – it's still a ridiculous amount of blood-sugar-raising carbohydrates. And we personally don't want to do that to our bodies these days. As much as we would enjoy the fleeting minutes of eating that psychologically-addictive mouth sensation – we choose not to. Our decision, and quite frankly a sensible one.
However – their menu does offer tasty-looking items for those looking to avoid the carbs. Such as wings – or even burgers you can eat without the bun.
Once the Flemington location opens – we'll do our best to scope it out. Heck, we may even try one of their existing spots one day as well.
Map: Chimney Rock Inn of Flemington, NJ
Map: Chimney Rock Inn of Bound Brook, NJ
Map: Chimney Rock Inn of Gillette, NJ