We swung by the Profeta Farms Organic Farm & Market recently, as they had just opened up in early March 2019. We'll share our honest feedback in today's article.
Profeta Farms Organic Market has the best of everything
For starters, the new 10,000 square-foot Profeta Farms building is impressive. Very nice look and feel.
They also have the "best" food and produce you can get. All either organic or locally sourced and made with goal of having the purest, non-toxic composition possible.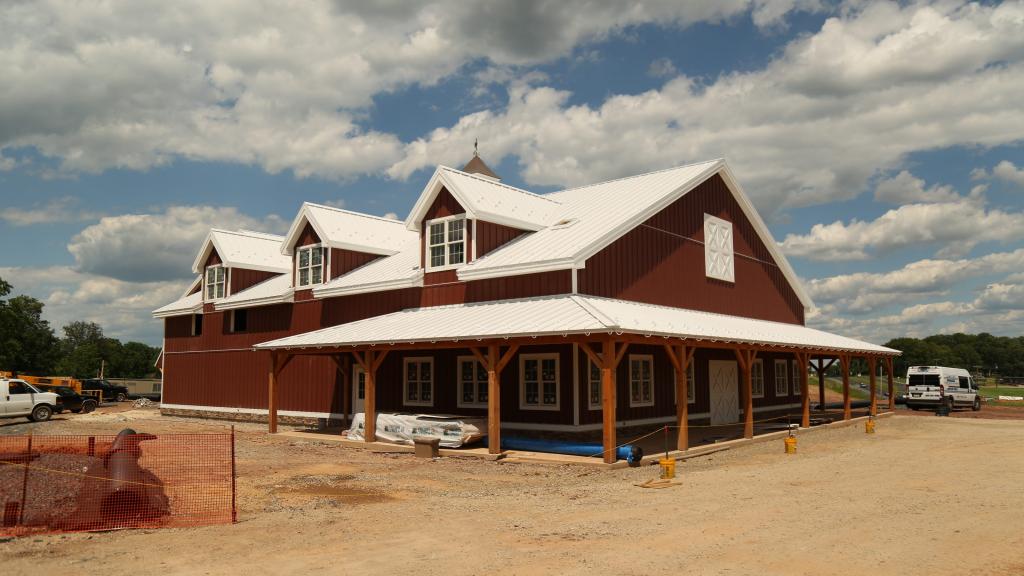 Fresh "grass-fed" meats and "pasture raised" poultry. Organic dairy. Locally-grown fruits and vegetables and more round out their farm stand.
While they have a huge selection of prepared-food as well. Like a super "food court" or takeout restaurant. Smoked meats. Over 130 cheeses, many made by Profeta's cheese operation in Pennsylvania. A pizza bar, full section of bakery goods, a creamery where they make their own ice cream (in the basement) and organic coffee stand.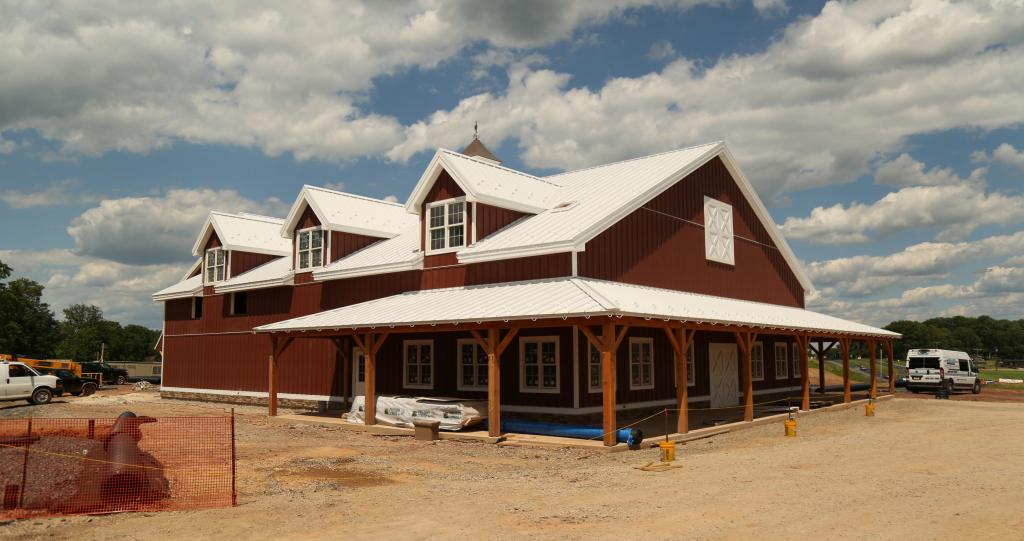 Peppered throughout is much of their prepared food (cold) ready to go in plastic containers, so you can just stick in the fridge and eat later.
The food is all tasty and almost perfectly done. You can almost call it a "100% guilt-free" farm and food market if you wanted to. Or at least free from any of the big, bad, scary words that pollute our minds and bodies these days. Genetically-modified, pesticides, toxins, cancer, and so on. Those crippled by those terrible deadly things would find utopia here at Profeta Farms.
Almost nothing you can say bad about them!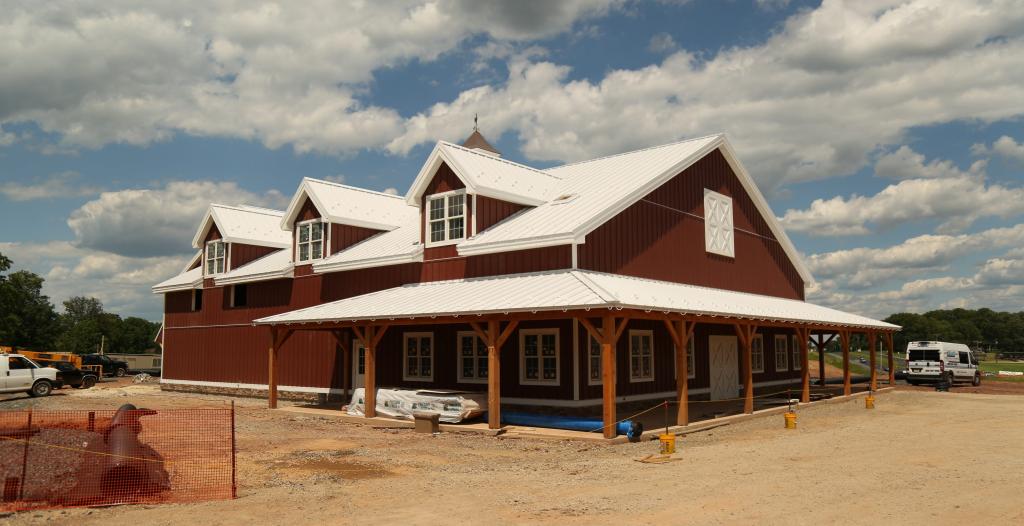 But wait, you're missing something?
We could also say that the best homes are in places like Beverly Hills or The Hamptons, and not be lying. Or that the most top-notch cars are made by Maserati or Bentley.
However, that is all fine, but relatively pointless without reference and perspective.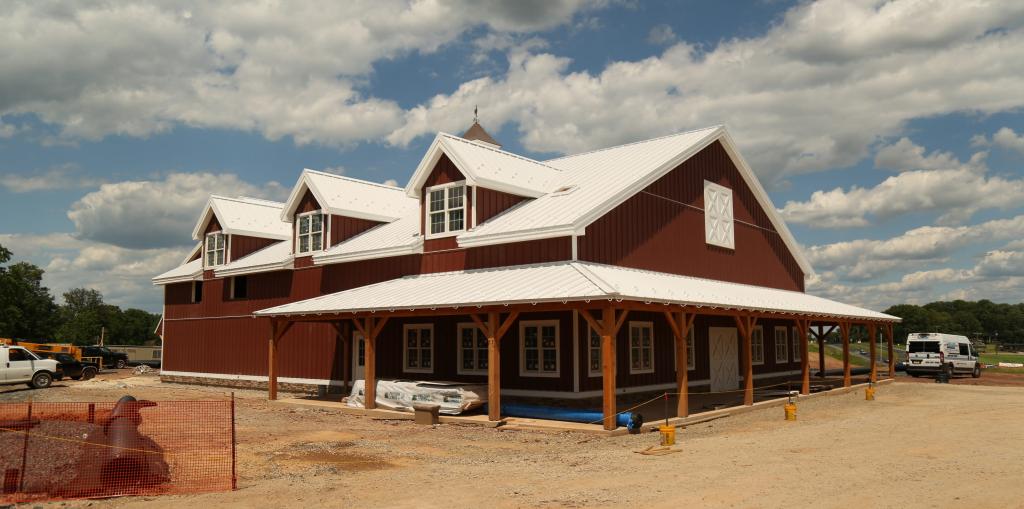 The "best" usually comes with a price tag. One that is profoundly higher than similar in the respective class.
The saying "you get what you pay for" is truthful most of the time. But so is "you get a lot less for your money."
Profeta Farms may be good for health – but out of reach for poor people
So our point here is – yes – Profeta Farms is the "best" when it comes to food quality. It's also the Beverly Hills market when it comes to price.
The prices were shockingly high for practically everything.
A pack of Chicken thighs was around $17. A quart of organic whole milk was $5. And most veggies were at least twice the price of organic produce at other supermarkets.
We found one or two things that were not outrageously costly, but that's about it. But how do you determine "value" in your life?
So that said, what about a family – say who has a fixed EBT (snap food card) budget each month? They absolutely could not feed themselves if they shopped exclusively at Profeta. They'd go hungry before the 10th of the month.
It's like someone "built the wall" keeping certain people out of this market.
But food isn't as deadly as they like you to think
We understand the trend fully. We even know some people who truly think that anything that doesn't have that magic word on the label (organic) will literally kill them instantaneously.
All while they shovel organic carbs and sugars in their body.
It's not always the "quality" of what you eat – but more often WHAT KIND of food you're eating!
We've said it before – and will say it again. You can have a 100% organic diet, and still be obese and downright unhealthy. We strongly believe that one of the most important parts of the human diet is blood sugar levels. And that translates directly into how much sugar and carbohydrates you eat. Drilling down to the most perfect food can happen once you figure out the right kinds of food to eat to live a good life.
Sure, a steady diet of toxins is also probably not a good thing, however, I wouldn't call ordinary produce poison either! People eat too many fruits and vegetables anyway.
Profeta Farms is still nice!
That said – this isn't a bash on Profeta Farms. They have to charge the proper price in order to maintain the operation. And as long as they have paying customers, that is okay!
We just wonder if they have over-inflated the prices to try and quickly "make back" the overhead with construction and slow sales. Not the most fun dilemma to have, but if it were us, we'd rather have happy repeat customers than sad "one and done" customers.
But it's important to put it into perspective – and determine what is right for you and your family. Eating the "best" food doesn't make anyone invincible. Sure, you might feel all virtuous, or happy you didn't support BigAG, but that's about it.
We do support local farms when we can. There are countless "stands" across the state. But Profeta does have the centralized convenience factor, which may also contribute to the higher prices.
The whole food industry is a complex web of confusion. And we feel that most of the static out there can be ignored. In general, it's probably a good rule of thumb to avoid most, if not all packaged food – as those are typically the least healthy. Avoiding carbs and living a low-carb, keto, or carnivore life is a good place to start researching.
Check out Profeta Farms anyway – you might find something that is just right! (The slow-cooked meats caught our eye the most!)
Profeta Farms Map and contact info
Phone: 908-237-1301