Today is segment three of our minor fascination of classic car series from the good 'ole days around the NJroute22.com area.
We like yesterday's cars because they were from simpler times. No fancy electronics – just transportation, with far fewer "luxuries." Sure, they might have broken down easier, but they were a lot easier (and cheaper) to fix! And you even have a chance to find parts still in 2018 – thanks to places like eBay.
We're considering getting a historic car for ourselves as well. Not as old as the following two cars – but enough to NOT need the nagging state inspection!
We'll be sharing the classic cars we have the pleasure of seeing fairly regularly here on NJroute22.
1950 Cadillac Series 62 Convertible
Had the opportunity to spot this beauty – a 1950 Cadillac Series 62 Convertible – over at Rocky's Rod Shop in High Bridge, NJ.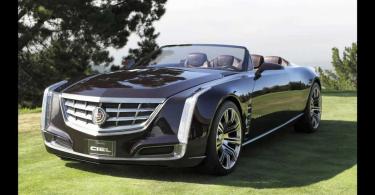 A little bit of "car talk" info below. Notice how low the HP was compared to engine size!
"The new Cadillac OHV V8 was the big news, with minor trim differences otherwise. This 331 cu in (5.4 L) engine produced 160 hp (119 kW). The major difference between Series 61 and Series 62 models of similar body style was minor trim variations. The higher-priced series again had grooved, front fender stone shields and bright rocker panel moldings. Chevrons below the taillights were no longer seen. The convertible was an exclusive offering. A heater was optional.
The Cadillac Series 62 was among the first pillarless hardtop coupes ever produced. At $3,496 it was only a dollar less than the Series 62 convertible, and like the convertible, it came with power windows standard. It was luxuriously trimmed, with leather upholstery and chrome 'bows' in the headliner to simulate the ribs of a convertible top.
For 1950, major styling changes were performed. The cars were lower and sleeker, with longer hoods, and one-piece windshields were fitted. Hydra Matic transmission was now standard. Sales set yet another record at 59,818."
Note that fully restored, these cars can sell for between $50,000 and $80,000 today! Insane!