How long will Modell's last?
Oh boy – more retail "trouble." This time it's well-known northeast sporting goods store Modell's.
"The company's financial turmoil began in March of 2019 when the retailer had hired Berkeley Research Group as a financial adviser to explore the next steps for the company, which, at the time, included filing for bankruptcy. This report led to vendors stopping shipment of products to Modell's, insurance companies cutting the company off and its credit rating being downgraded, according to Modell."
Modell's has around 140 stores in several NE states – and they are planning on closing 19 stores soon (was 24, but five were "saved," including 2 in NJ.)
The stores "officially" closing in NJ are located in Marlboro, Woodbridge, and West Berlin. The ones in Bridgewater, Watchung, and Union appear to be safe for now.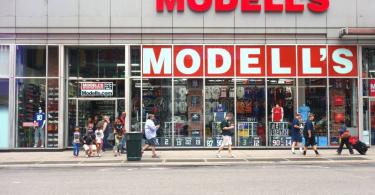 What needs to change to help Modell's?
This is another example of the internet destroying brick and mortar. People can get the exact same things online – for much less, except for sales maybe.
Customers have also complained that the "quality" of products sold at Modell's isn't so great. Do they have a true pulse of who is spending money there and why?
Not to mention people (kids in particular) are not nearly as active as they were 20 years ago. It's all shifting to "eSports," which is basically sitting on your ass with a game controller in your hand. About the only sports happening these days is overly-organized and nowhere near as spontaneous as tossing the ball around with friends on a lazy summer afternoon. (Have you seen public parks on perfectly gorgeous days? Where is everyone?)
The combinations of the above probably mean that Modell's is on life-support for the foreseeable future. Unless they diversify, find an untapped niche, or something to grow and retain customers – the outlook is grim in our opinion.