Taking place of the former Stride Rite shoe store in Chester, NJ (along Route 206) is a Jersey Mike's Subs outfit.
Jersey Mike's Subs of Chester, NJ
Anyone that has followed our blog and the NJroute22 Youtube channel knows that this content creator does not consume carbs or sugar. Check out our important post Sugar Blues for more on that.
However, we still like pointing out changes as we personally notice them.
And Jersey Mike's Subs is one of them.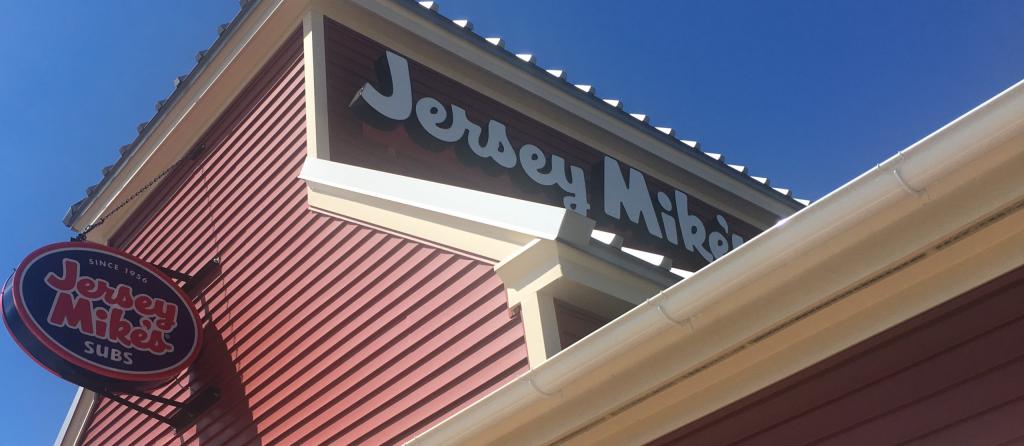 Jersey Mike's is an NJ behemoth
In case you're wondering, Jersey Mike's now has 1,600 locations across the country.
They're in the Top 25 largest fast-food franchises in America.
And we can ensure you that ALL top fast-food business in this country peddles MASSIVE amounts of bread and other carbs. Insanity at its peak!
Don't get us wrong – we used to be in love with this type of food. To us, it was "delicious." However, as we woke up – we realized we were being tricked. It wasn't necessarily the taste – but rather how downright addictive this kind of food product is and was.
But until the spell is broken on a majority of the populous, places like this will continue to thrive. No hard feelings, we just understand how modern food is likely the largest cause of health problems on Planet Earth.
Chester Jersey Mike's – address, phone, hours, map
Address: 390 Us Highway 206, Chester, NJ 07930
Phone: (908) 888-8500
Hours: 10am to 9pm everyday
Map: