Although this is not our area of expertise, we've been told that Jefre Bridals over on Route 22 in Green Brook, NJ – is apparently one of the best!
Located in an unassuming strip mall along the densely-packed, easy to get lost in the sauce section of NJ's central east-west commercial highway, JEFRE Bridals is a hit with all their customers.
About Jefre Bridals
"A family-owned business, Jefre Bridals has operated continuously since 1958, originally as Carol's Bridals in Plainfield, New Jersey. When owner Jeffrey Rabinowitz moved the shop to Greenbrook in 1971 and renamed it Jefre Bridals, our loyal clientele followed.
We're now dressing our third generation of brides from returning families, and Jefre Bridals has been voted the Best Bridal Salon for service and selection in Somerset County, New Jersey.
Attention to detail is what sets our store apart from larger supermarket bridal shops. When you visit Jefre Bridals, you'll find a wide selection of designer dresses to outfit the bride and her entire bridal party. Unlike the larger discount stores that entice you with artificially low prices for off-the-rack dresses and then surprise you with an exorbitant bill for alterations, Jefre Bridals offers you quality designer merchandise that is sized and ordered especially for you. In most cases, alteration charges are minimal; for the bride, there is no alteration charge. And our talented European seamstresses are always on the premises to customize your bridal gown.
Jefre Bridals also offers custom-created apparel for those who prefer a look of their very own.
In addition, our outstanding wedding consultants can help you plan your nuptials from start to finish. You and your guests will enjoy an unforgettable ceremony and celebration. With our creative ideas, precise planning, and impeccable organization, we can make your wedding stress-free."
They offer everything for any formal event you can imagine. And seem to make their customers quite happy.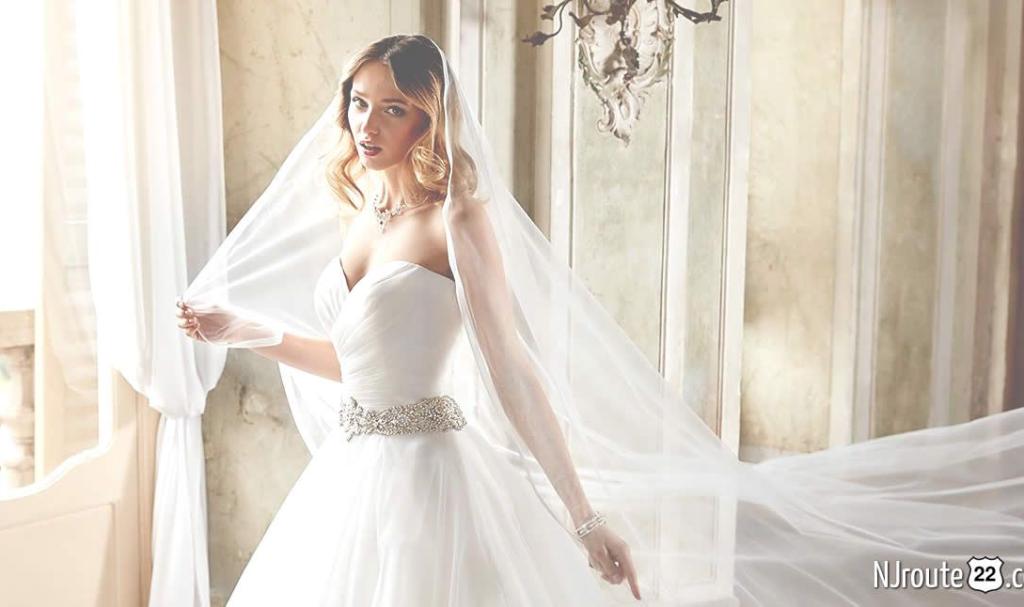 What does Jefre Bridals do exactly?
"Jefre Bridals is equipped to handle your wedding details from A to Z – we're your convenient single source for attire for your entire wedding party. Whether your wedding is months away, or just a few weeks, Jefre Bridals can accommodate your needs.
We aim to make your bridal shopping experience pleasurable and pressure-free. One of our highly trained bridal consultants will guide you through your selection of the perfect wedding gown, and we have samples in a range of designs, styles, and sizes, including plus-size.
Once you've chosen your gown, our consultant will help you create a total, coordinated wedding look, from your headpiece, veil, shoes, and accessories to dresses for your bridesmaids, flower girls, and mothers of the bride and groom – as well as tuxedoes for the groom and his party.
For a custom creation, we will work with you on trains, beading, sleeves, veils – whatever you desire to achieve a look that is uniquely yours. From start to finish, we pay close attention to every detail."
Jefre Bridals of Green Brook, NJ – map, contact, hours
Address: 219 Route 22, Green Brook, NJ 08812
Phone: 732-968-7733
Hours: Monday 11-6, Tuesday 11-7, Wednesday 11-6, Thursday 11-7, Friday 11-4, Saturday 10-5
Map: