Coming in 2019 to Branchburg, NJ (Somerset County) is a new Real Estate development called Fox Hollow.
The company building it is Lennar. Hence the official name of Fox Hollow by Lennar.
Fox Hollow billed as Luxury Townhomes (with technology)
They've barely cleared this spot at 3460 Route 22 right on the border of Branchburg and Readington – as well as the county line which separates Hunterdon and Somerset Counties.
Here's a brief snippet of what they have to say for themselves:
"Fox Hollow by LENNAR is an exciting new luxury Townhome community in Branchburg Township, New Jersey.

The residences will feature elegant finishes, open floor plans, gourmet-inspired kitchens, luxurious master suites and so much more. Plus, with Lennar's Everything's Included® program, every new home at Fox Hollow comes filled with a high level of upscale features that add style, value, and efficiency to your new home at no additional cost!

Enjoy scenic views, fantastic shopping and delicious dining in this highly convenient location."
(We laughed at the ridiculousness of the phrase "at no additional cost," when you don't have to be a rocket scientist to know that all costs are built in. Who falls for that?)
Anyway – what is interesting about the latest trend in Real Estate development is part of what they call "Everything's Included."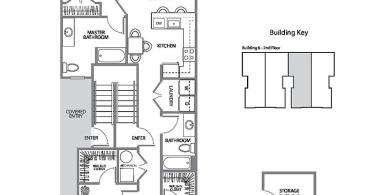 Highly integrated technology, internet and IoT
Lennar seems to have taken the technology bull by the horns all-in. They are now making their homes "connected."
That "Everything's Included" program includes the following:
WiFi Certified – which means they have no dark spots in the house, with WiFi antennas in every single space.
"Connected" – which means most things in your house are "in the cloud" somewhere. Including Amazon Alexa devices, light bulbs, outlets, locks, doorbells, and even window blinds. All controllable from an "app."
Luxury, etc. – Additionally, they're apparently giving you luxury appliances, countertops, and all sorts of other things to make you the envy of your friends.
A lot of prospective customers will gush over these trending features. But…
What about those who still care about privacy?
Lennar has taken a bold step fully embracing these cutting-edge technologies and connectivity platforms.
However, many of the devices and systems they're partnering with have recently had awful privacy violations. From Amazon devices listening to all your words – to Ring Doorbells completely hackable – makes you wonder why they still don't offer "technology-free" options for their homes (at a lesser cost, of course).
Not all future homebuyers are interested in all this "Internet of Things" hype. And it appears that Lennar doesn't want those customers.
Having your entire home and life literally DEPENDENT on a technology platform you truly don't understand the nuts and bolts of is a tremendous risk – and a giant leap of faith you take.
But people are doing it. Maybe it helps – maybe it could be the worst decision of their lives!
Just like "safety" features in cars which are being forced on people – it might be prudent to keep your skills sharp instead, no? What do people do with the time saved via these so-called efficiencies? Probably just sit idle and binge-watch Netflix is our best guess.