The shopping options we all have been in a constant state of change. For better or for worse depends on your perspective.
Today's technology has undoubtedly changed the landscape of brick and mortar stores. Especially many chains that used to be dependable staples in our world. You know, places like Sears and Toys R Us have all but been eliminated. Partially due to the internet, also by poor management.
There are pros and cons to everything, and of course, there are many benefits to online purchasing. Usually cheaper, and certainly easier. One could go on and on regarding why online purchasing is superior in most ways. And they would be hard to argue with.
However, there is something "soulless" about making transactions so remotely. The old way of buying things by physically interacting with the products – as well as the people that sell and support them doesn't have to be a relic of the olden days. Does it?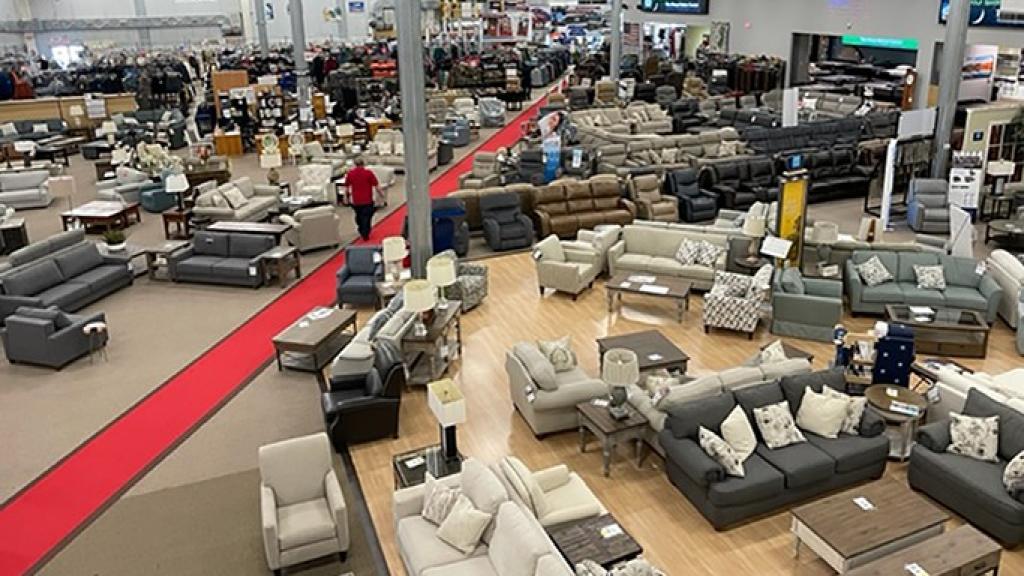 Flemington Department Store is an awesome place!
Located on Route 31 South is one of our favorite places. Flemington Department Store.
Old school for sure.
Their main products consist of furniture, mattresses, shoes, clothing, carpeting and other flooring. Connected to Flemington Department Store is Roger's Appliance, selling all the major items like refrigerators, stoves, dishwashers, washers, and dryers, etc.
"T
he Flemington Department Store has been family owned and operated for over fifty years. Since then we have grown substantially but have maintained our commitment to providing you, our customer, with the best possible savings on high-quality products from only the finest furniture, flooring and clothing manufacturers. We take pride in providing you with quality service and satisfaction. Come to explore the best-kept secret in New Jersey, the Flemington Department Store."
We happen to really love their huge selection of Carhartt products.
Support Local
I'd hate to be around in the future when there are nothing but virtual online stores.
Sure, "department stores" like this may not have the best prices in the world – but they're close enough.
And getting out and about is healthy. Touching and feeling products is good. And speaking with the people who make a living working there is also nice.
Make it a point to regularly stop by there, even if you don't think you need anything. You never know, you might find a good deal, or even remember something you did need (or a gift for someone).
The Flemington Department Store is open seven days a week. Monday to Friday from 9 AM to 8 PM, Saturday 9 AM to 6 PM and Sunda 11 AM to 5 PM. You can reach them by phone at 888-877-2192.
Rock Solid
Value

Quality

Experience

Parking
Never forget The Flemington Department Store!
It is our responsibility as people to ensure old-school places like this always survive. We do not want the robots taking over. So unless you love just living your whole life on an app inside your phone – get over there and show some support!