Updating the catalog of Bourbon Street Wine & Spirits locations covered by NJroute22.com today.
A new store sprouted up along Route 22 in Phillipsburg, NJ. This is Phillipsburg "proper," as opposed to their other spot in "Phillipsburg," which is technically Greenwich.
Funny – just down the road! (less than 5 minutes and 3 miles).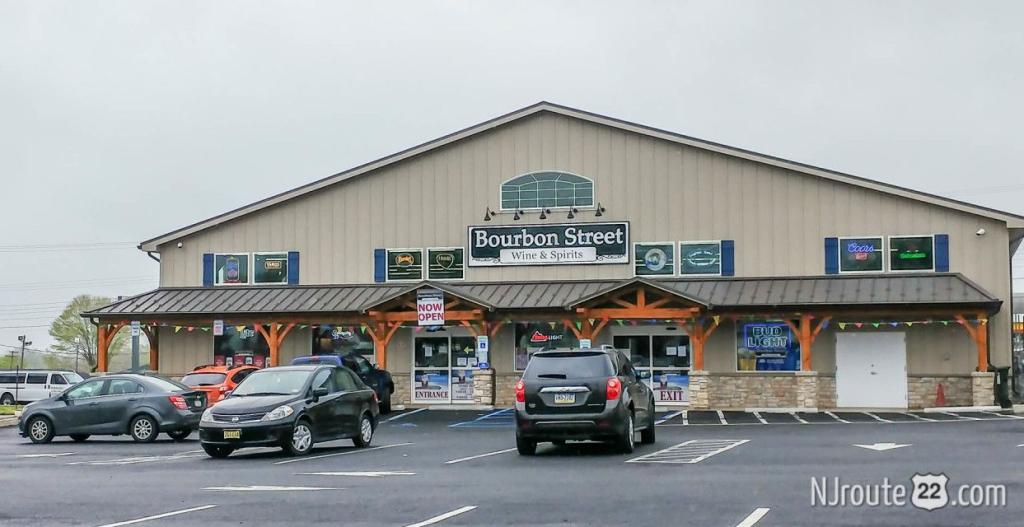 More beer & wine choices in Phillipsburg, NJ
This Bourbon Street replaces the previous car wash which was leveled to make room.
Kind of interesting why Bourbon Street decided one, to open up so close to one of their own locations, and two – with other liquor stores also nearby (Norton Cork N' Bottle, Parkway Liquor).
We imagine there are plenty of alcohol consumers in this section of NJ. Plus, Bourbon Street has by far a much larger and more refined selection. The more sophisticated wine and hard alcohol customers will probably appreciate the new option.
I'm fairly certain the other liquor stores will survive, but not without some economic impact for the worse.
Bourbon Street now has nine locations throughout central-west New Jersey.
Map & Info: Bourbon Street of Phillipsburg, NJ
Phone: 908-223-5500
Hours: 9am to 10pm (closes 9pm on Sundays)
Map: