It really pays to look around each store you shop at. Because you never know what you might find. (Jeez, that sounds a bit like Forrest Gump, doesn't it?)
But it's nice to know you can get good deals at unlikely places (such as a boring "pharmacy" like Rite Aid).
I forget why we even went to the Rite Aid over in Clinton, NJ – but they have a small "seasonal" aisle in each store (typically sells made in China junk). Almost always, they immediately put everything on clearance the day after the holiday in question is over (Halloween, Christmas, etc.)
We found some not so low-end kids toys there recently.
Like Disney Princess dolls, Peppa Pig toys, and some decent Fisher Price animals all for 50% off. Definitely a worthwhile price drop – even compared to online options.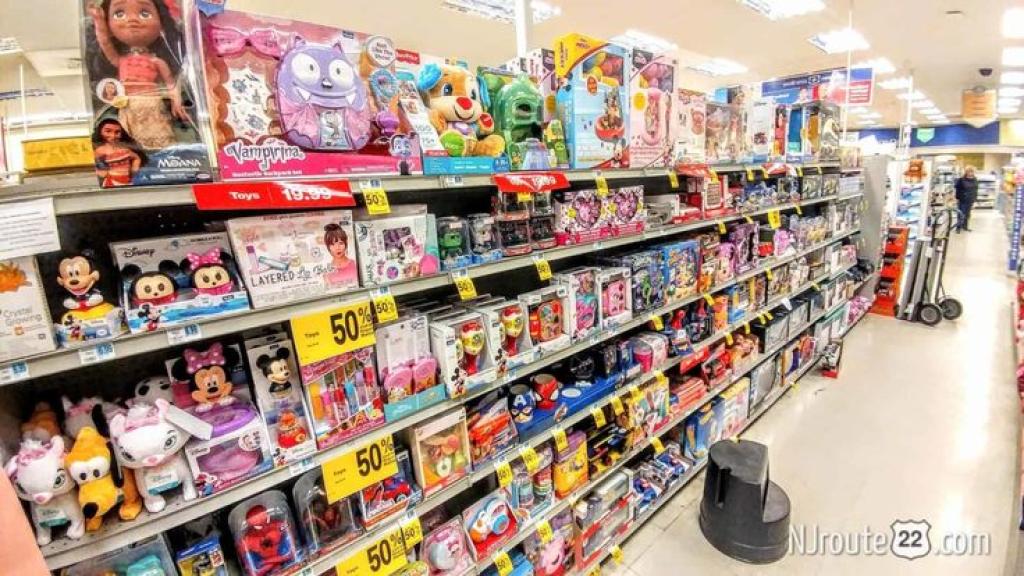 Shop carefully, and do not overbuy, even with good deals
Now while we feel the deals were enticing, that doesn't mean you have to buy everything in sight.
One, you naturally should have some kind of need or purpose. Showering your kids with an endless supply of new toys doesn't help much when you want to teach them the value of patience and "earning" something for good behavior.
Some of the things we bought, we are "saving" for either a rainy day, exceptionally good behavior, a future birthday, or "in case of emergency."
Either way, just make sure you don't go overboard just because the deal is good.
We went back to maybe get some more stuff – but walked out empty-handed after we determined that "enough was enough," and we could easily live without. We thought about the possibilities of "flipping" some of the things online – but the small profits weren't worth the effort.
You have to draw the line somewhere.
Have any good deal tips out there? Share in the comments or send us an email. Good luck in your search for the best deals!