Opening soon at 405 Route 22 East in Readington, NJ (Whitehouse Station) is Chef's Table Tuttobene (June's Cucina).
This is an existing business once known as Chef's Table Clinton – as well as "Chef and The Builder." They had two locations in downtown Clinton, NJ – and built a following of loyal customers.
This iteration is a local "homestyle" Italian kitchen from what we can ascertain. Apparently, after a few tries – they found their true calling in terms of culinary options.
Note that we're almost exclusively home cookers here at NJroute22.com (as well as die-hard low-carb Carnivores). So "eating out" for us is practically a non-event. However, that doesn't stop us from writing about it, right?
Also note, that this location was formerly home to Tenderhill Family Table, who closed up after doing what appeared to be sporadic business – and heading on to other ventures.
Chef's Table Tuttobene – A truly "family" experience
As we said, we don't eat out, nor do we eat carbs. Most people might say "that sucks for you!" And we can understand why they'd say that. They couldn't imagine a life without restaurants or eating their favorite foods. And that's okay, to each their own. We like sharing our tips, but respect that everyone has to go about living their own way.
But we looked into Chef's Table – and if we did have the restaurant life filled with Italian food, I can tell you that we'd be at Chef's Table several times per week!
Chef June and Pizza Greg The Builder look like an awesome couple. Not only for each other – but they appear to be genuine, wholesome, loving individuals.
We took a look at some of their posts – and they just really LOVE what they do – as well as the people they interact with. That is a FANTASTIC thing! Nothing better than patronizing a restaurant and having the actual owners of the place get to know you better. In our past lives, we've frequented a few that had similar dynamics – and it truly is amazing. To have someone CARE about your food and overall dining experience is golden. Very rare in the restaurant industry in 2019 and beyond. Bravo.
(In addition – the photos of their food looked phenomenal. Like 100x better than any other run-of-the-mill restaurant. It also appears they truly FEED people without skimping. My guess, without ever going, is that 90% of the patrons get food to take home.)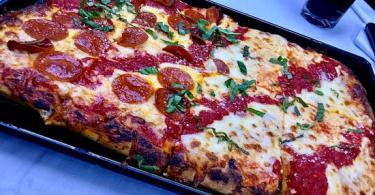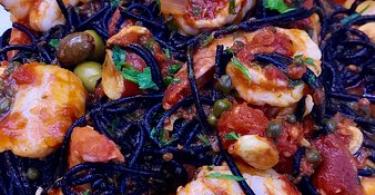 They open the first weekend of November.
And even though we're not "eater outers," I have a feeling we'll want to visit just to meet June and Greg, as well as feel the joy of an evening in their restaurant. And I have a feeling they'd likely accommodate a low-carb meat-eater like us. Just a gut instinct after we saw their "keto friendly" scampi dish!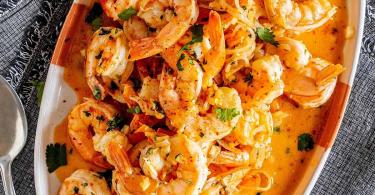 We wish June and Greg great luck – and don't think they need much. With the awesome heart they look like they put into their endeavors, this should be a smashing success.
Chef's Table Tuttobene – 405 Route 22 East, Whitehouse Station, NJ 08889
Location: 405 Us Highway Route 22, Whitehouse Station, NJ 08889
Phone: 908-323-2745
Hours: TBD