We discovered Blue Moon Culinary recently and would like to share it with you.
Each and every day – we get tons of "junk mail." Enough catalogs to burn for a year. Flyers. Postcards. Everything and anything.
And a few weeks ago – a card from Blue Moon Culinary appeared.
At first glance, it looked like it was another one of those start-up "food prep delivery services" that many know about. You know – how they send you exact ingredients and a recipe, etc.
We were ready to throw it out – because those "easy meal prep" services (we believe) are utterly over-priced and a waste of time.
However, after seeing they were local – plus "Farm to YOUR table catering," we decided to look a bit closer. And we're glad we did!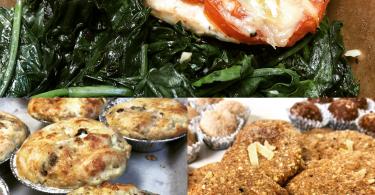 Blue Moon Culinary offers prepared foods AND catering
Blue Moon Culinary – owned by Chef Pat Miller – is located in Glen Gardner, NJ. But that's somewhat irrelevant, since they either deliver (ship) food or provide catering.
What caught our attention – was the fact they listed "Paleo/Low-Carb" as one of their specialties. What a brilliant way to prevent us from tossing the postcard. Instead – we looked further into their offerings via their website.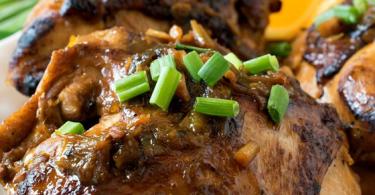 Busy people might love prepared food plans
Like we mentioned above – Blue Moon seems to have two kinds of services: Prepared meals – as well as full catering packages (priced per person).
They offer a "menu" where you can pick your entrees, and other dishes – and order weekly deliveries.
Almost all the offerings sounded delicious. While we probably wouldn't do that – as they were close to restaurant prices. I'm sure many people might find these options quite enticing – as they do eliminate a ton of hassle. See their website for more.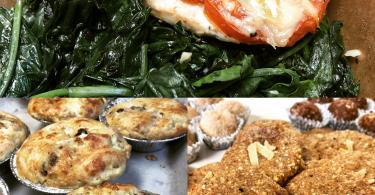 Catering is something many people love
While ordinary meals shouldn't be a big deal for most people – catering is quite important these days.
Especially for "gatherings."
It's not hard to find a place that offers catering (full trays, half trays, etc.), it is hard to find RELIABLE and QUALITY caterers. It's so hit-or-miss that even tried and true places can falter (We've used Wegmans a lot in the past – plus others like K&S Deli in Raritan).
But Blue Moon Culinary seemed to have a very exciting catering menu.
We especially liked their BBQ option (low carb). Only $26 per person too – which is not too shabby at all!
The fact it comes with all the plates, forks, knives – as well as beverages and desserts (and setup and breakdown) – looks like it's a VERY fair value!
We may try them for our next event – which is coming up soon within the next few months!
Have you used Blue Moon Culinary yet?
Blue Moon Culinary – Contact Info
You can reach Blue Moon Culinary the following ways:
Website: https://www.bluemoonculinary.com/
Phone: 908-281-9222
Email: chefpat@bluemoonculinary.com
Instagram: https://www.instagram.com/patmillernplh
Facebook: http://www.facebook.com/bluemoonculinary
PS: Another reason this "caught" our eye – is because Blue Moon is one of our favorite Frank Sinatra songs!