Does Regal Cinemas closing – even temporarily – bother anyone?
Some recent "news" that nationwide movie theater chain Regal Cinemas is likely closing, or "suspending" operations across the country.
Of course – the economic disruption caused by the "crisis" is the main culprit (or "villain" if you're thinking about movies.)
But it doesn't bug us much. We kind of "unplugged" from mainstream entertainment a decade ago.
Why? Because while it is, for lack of a better word, "entertaining," we saw something wrong with this kind of way to spend our time. We also feel that there is too much subtle psychological messaging intertwined within the subject matter these days. Look up predictive programming if you want to learn more.
Overall – we feel that passively entertaining yourself is everyone's right. However, there are certainly more productive alternatives. I'd go as far as to say that getting hooked on this kind of lifestyle doesn't amount to anything whatsoever. If you want memories of fiction, then perhaps books are more fulfilling?
It sure is interesting to see how the lockdowns have affected these purely superficial industries. It appears for now that they're "punting" a lot of projects into the future. With the hopes that the "old normal" will come back. Whether that helps stave off doom remains to be seen.
We're not so sure. Just as shopping malls are slowly fading into oblivion, maybe the same fate is coming for the movie industry as well.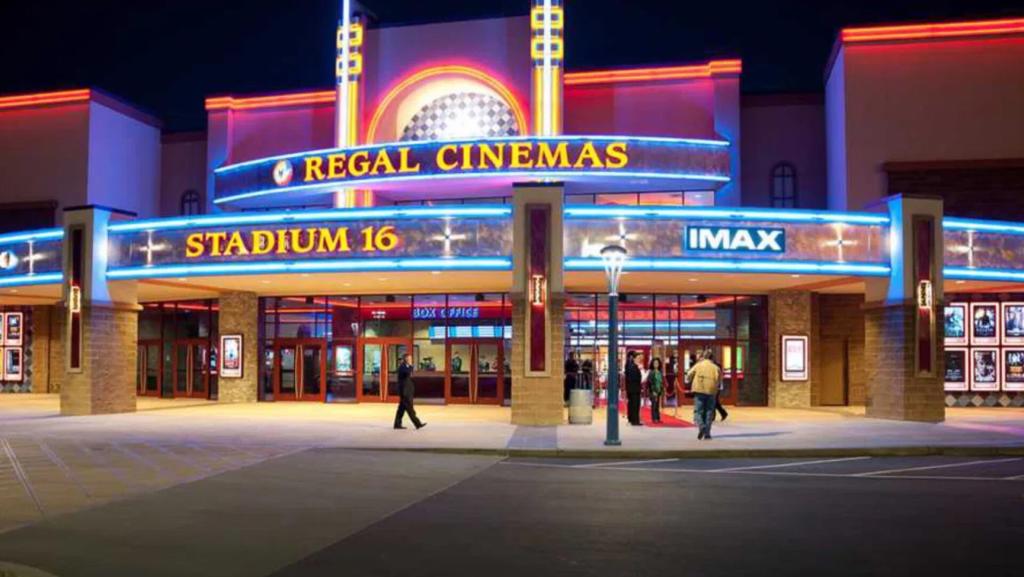 Regal Cinemas likely to suspend operations at all US locations
by R. T. Watson
THE second-largest U.S. cinema chain weighs closing doors again as high-profile movies vacate calendar The second-largest cinema chain in America is likely to close indefinitely all its U.S. locations, after reopening in August, according to a person familiar with the plans, escalating the pandemic-driven crisis faced by the entertainment industry.
Cineworld Group / Regal Entertainment Group's potential decision to suspend operations at its more than 500 locations follows a cascade of postponements for big-budget Hollywood films, most recently the coming James Bond title "No Time to Die." The studio behind the film, MGM Holdings Inc., on Friday said it was delaying the film for the second time, to next April, from this November. It had originally been scheduled for release in April of this year.
Cineworld is the second-largest movie theater operator on a global basis as well as in the U.S. The plan to close the locations isn't definite, the person familiar with the situation said, and a final decision isn't likely until Monday or Tuesday.
Theaters in the U.S., the world's largest theatrical market, have endured historic levels of financial strain for months. After the coronavirus pandemic initially caused most U.S. cinemas to close in March, major chains like Regal, AMC Entertainment Holdings Inc., and Cinemark Holdings Inc. reopened in August, ahead of the spy film "Tenet," distributed by AT&T Inc.'s Warner Bros. The highly anticipated movie, from director Christopher Nolan, had been delayed repeatedly amid ongoing uncertainty about which theaters would be allowed to open.
But with only about two-thirds of domestic theaters able to open, thanks to varying state and local guidelines, and consumers apparently still wary of going to theaters, the $200 million movie grossed just $41.2 million in the U.S. and Canada through last weekend. That tepid performance has led Hollywood studios to recoil from releasing costly films for now.
Regal's potential decision to close its doors again, less than two months after reopening, is because theaters in major U.S. markets like Los Angeles and New York City have yet to reopen, the person said.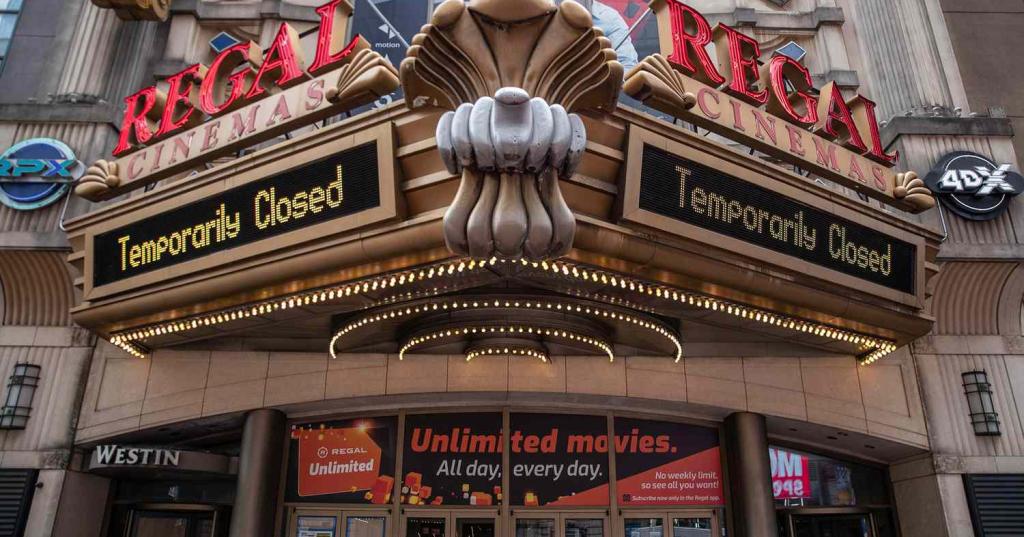 After witnessing moviegoers' subdued interest in "Tenet," Warner Bros. said it was moving "Wonder Woman 1984" to Christmas Day, from October. Walt Disney Co. quickly followed suit, shifting release dates on 10 titles, including bumping its Marvel spinoff "Black Widow" by six months.
The string of delays casts a shadow over the remainder of 2020's movie calendar and potentially over the entire theatrical industry. Last week, a cinema owners' trade group joined leading filmmakers in sending a letter to lawmakers in the hopes of drumming up financial relief for the ailing sector.
"If the status quo continues, 69% of small and midsize movie theater companies will be forced to file for bankruptcy or to close permanently," the National Association of Theatre Owners said in a written statement.
When America's major theater chains began reopening late this summer, they touted elevated sanitation protocols and capacity limits. Despite assurances they would be safe returning to theaters, U.S. moviegoers have proved reluctant. Without big-budget titles, theaters have largely been forced to screen smaller independent films and older movies.
Movie theaters abroad — many of which were allowed to reopen sooner as foreign nations fared better containing the coronavirus — have performed better than in the U.S. "Tenet" has grossed $243.7 million from international markets, according to Box Office Mojo.
On top of possibly closing the doors again at its more than 500 Regal theaters in the U.S., Cineworld is also considering closing its 127 locations in the U.K., according to the person with knowledge of the plan. Should the company proceed, the closures could affect the employment status of 45,000 workers, the person added. The Sunday Times in Britain earlier reported the potential closures.
For major movie theaters, suspending operations may be less costly than staying open with a limited supply of programming and little consumer demand. Late last month, Cineworld, which is already shouldering a heavy debt load, released dismal mid-year financial results. It reported revenue fell nearly 70%, to $712.4 million, in the six months ending June 30 when compared with the first half of 2019.
In states such as California and New York, theater owners large and small have expressed bewilderment as authorities have allowed some indoor establishments such as restaurants, bowling alleys, and churches to open with capacity restrictions while requiring theaters keep their doors closed.