Advertising on NJroute22.com
While NJroute22.com just launched in 2018 – it will be an effective means of marketing to your customers.
Core coverage in NJ is about 60 miles (with another approximately 20 miles in PA). This doesn't include other areas planned for coverage.
Advertiser Disclosure
Articles and posts on this website may contain references to products or services from one or more of our advertisers or partners. We may receive compensation when you click on links to those products or services. We thank you for any and all support you provide!
Potential audience size
Just the four NJ counties that Route 22 goes through (Warren, Hunterdon, Somerset, Union), you have a population of 1.25 million people. Include the other three counties (Morris, Essex, Middlesex) and you add another 2 million, bringing the potential audience size to over 3 million! (Source: U.S. Census)
Approximate unique vehicular traffic in the four counties NJ Route 22 goes through is around 500,000 cars and trucks per day.  (Source: NJ DOT)
And finally, the two NJ Transit lines covered on this site (Raritan, Gladstone) have approximately 75,000 unique riders per day. (Source: NJ Transit).
The total area planned for coverage is approximately 1,000 square miles.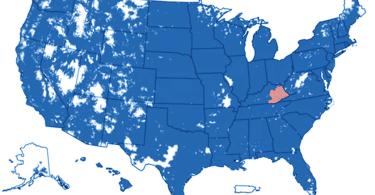 Your ads will be seen (no ad-blocking!)
The display technology for local ads on NJroute22.com is impervious to ad-blocking software that many people on the web use today.
Additionally – we can go beyond simple advertisements – and offer sponsored content as well.
Specific audience
Marketing on this site is much more clear than wasting money on social media platforms – where most ads are quickly swiped away or overlooked. Readers coming to NJroute22.com are local and have a vested interest in the area and subject matter we discuss.
Contact us today to get in on the ground floor!
Partnering with NJroute22.com as we begin to grow site traffic and social media presence is the best time. We have introductory rates available today, that are affordable and will guarantee your presence on this site, even as rates are sure to increase in accordance with our growing traffic in the future.
Contact us at njroute22@gmail.com to find out more. Please be sure to use advertising in the subject line. Note that introductory rates will not last forever.